Skype Preview hits non-Win10 and Mac starting now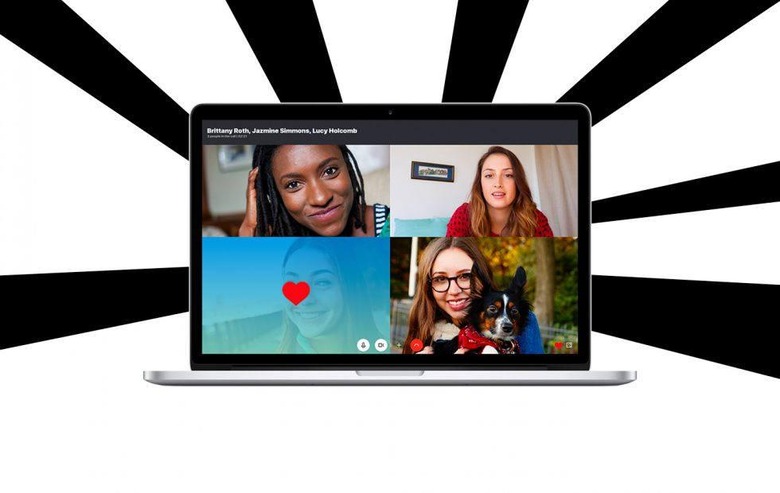 The next generation in Skype functionality is coming to Apple and non-Windows 10 computers. Yes, you read that correctly, non-Windows 10, as in every version of Windows before Windows 10 version 1511 (OS Build 10586). For everyone who has the newest version of Windows 10, there's also good news to be had.
Skype Preview is a desktop-based version of Skype that allows users to see what's coming up next from Microsoft. This version of Skype is akin to a Beta, sort of, and comes with all the bells and whistles generally associated with a Beta. This is Microsoft showing users features before they're ready for prime-time.
ALSO SEE: Windows 10 Preview with eye control (new this week!)
Users will want to be aware that this version of Skype may not be as reliable as the standard version. The most important thing Microsoft told us about this version of Skype is this: "It's not yet complete and we need your feedback." It's not for everyone.
Skype Preview brings in features previously developed for the service's mobile app. This version includes new features "that improve your connection with friends and family." This includes @mentions and a new notifications panel in-app. This update also has a new set of message reactions that've not been part of the desktop version of this app before. Chats also have a new media gallery to assist in finding shared content.
Microsoft said today that this version of Skype adds functionality to group calls, including photo sharing and real-time screen sharing. In-call reactions are added here, complete with a heaping helping of the newest emoji.
Mac and non-Windows 10 users can head to Skype Insider and tap the links to download. This includes an early version of Skype for Android, too, if you do so please. There's an iPhone version too, but it requires an invitation and TestFlight and all sorts of junk that makes the process less-than-worth the effort.
For fully-updated Windows 10 users, you'll already have many of the features arriving on this Preview for Skype detailed above. Several features coming to Skype Preview will also be coming to the standard Skype app for Windows 10, too. In other words: if you're on Windows 10, Skype is developed with you in mind first and foremost.