Skype joins telyHD for HDTV video chat in your living room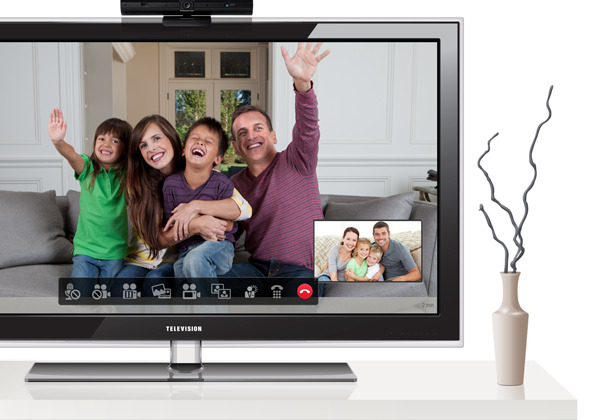 It's time for a paradigm shift in video chatting, all you gigantic television owners, as telyHD is now working with Skype to bring the most popular video chatting platform to the living room on your HDTV, right where it aught to be. Right now telyHD already uses 720p HD video and high quality audio, and with Skype integration you'll be able to connect with anyone that has Skype available on their own device: this including everything from home computers to laptops to smartphones! There's no need for a computer aside from the telyHD set-top device on your end, and there's no monthly fees! Set this monster up in 10 minutes and you're on your way to chatting with grandma halfway across the world in full high definition!
And what's better than all this is that under the hood you've got both Android and NVIDIA to back you up for the most fully reliable system you've ever used! with the NVIDIA Tegra 2 dual-core processor running this Android-based machine, you'll be well on your way to a fully integrated experience with no hassle whatsoever – click your controls, select your settings, all of it simple as it can be so anyone can use it. The whole system will be available starting on January 5th (that's today!) 2012 through Tely.com, Skype.com, and more, all for just $249.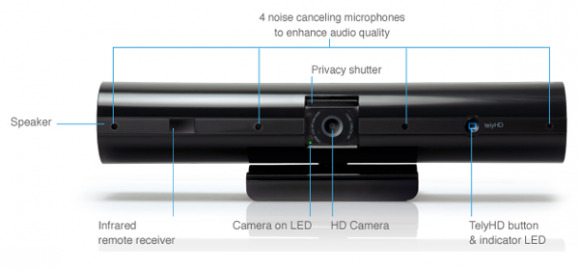 All you'll need on your end is the ability to sign up for Skype (easy as pie) and a Wi-fi internet connection to get your device up on to the web. You'll not only be able to be video chat, you'll be able to send and receive photos whilst chatting as well. Video mail will also be up and running right out of the box. Sound like enough to get you pumped up about video chatting in the living room?
We'll certainly be seeing more on this device at CES 2012!
[via Tely]