Skype for Windows adds video messaging (but Windows 8 has issues)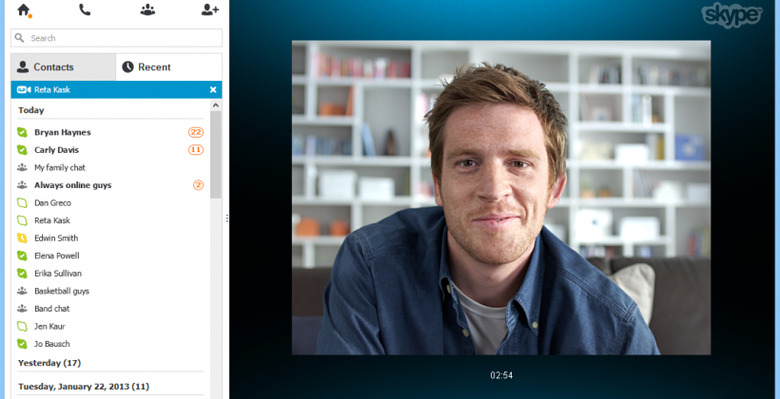 Skype for Outlook.com isn't the only new software the VoIP firm has today, with Skype Video Messaging for Windows desktop also emerging for those who want to send quick video snippets to each others' inboxes. Joining February's Video Messaging functionality for iOS, Android, and Mac, the new Windows beta works fully on Windows 7, but those running Windows 8 only get partial support.
If you're a Windows 8 user, or a Windows Phone user for that matter, you'll be able to receive and view video messages but not actually create them. That will be added in "soon" Skype says, though is no more specific than that.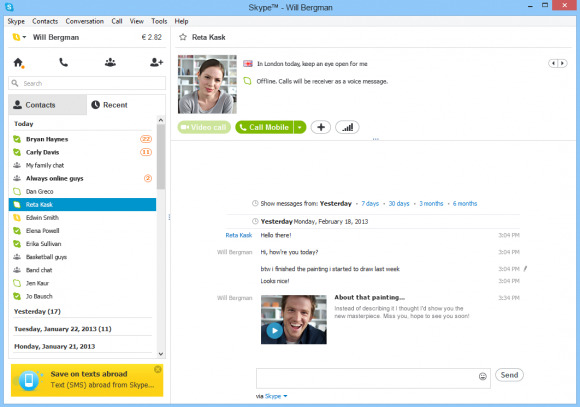 The new functionality basically switches Skype from a real-time communication platform to one more akin to email. Users record a brief video using their webcam and, upon selecting a recipient, it's shuttled off to that contact's inbox ready for when they're next online.
Each message can be up to three minutes in length, and you get to send up to twenty of them for free; after that, you'll need to cough up $4.99 per month for a Skype Premium account. The new beta also addresses some calling bugs in previous Windows versions, particularly when there's no webcam plugged in.