SkyDrive For iOS Adds Auto Camera Backup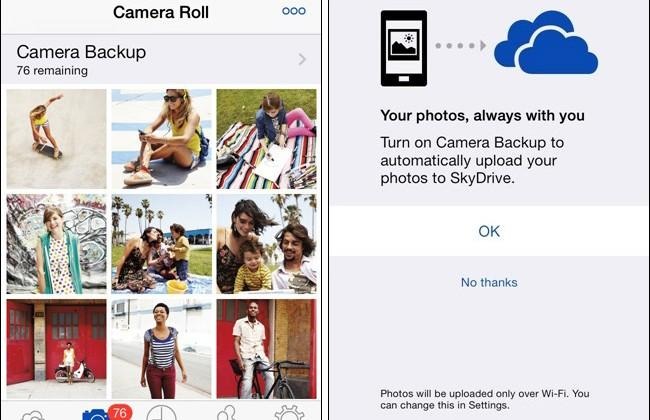 Microsoft has added automatic photo upload to its SkyDrive app for iOS, with the new Camera Backup feature pushing shots directly to the cloud once they're snapped. The updated SkyDrive iOS app makes Camera Backup an option, naturally, and the uploads can be set to take place over WiFi and cellular data, or only when you've got a WiFi connection. It's not the only tweak to the software, either.
There's also better Office Mobile and OneNote for iOS integration, with SkyDrive documents now opening in the native apps. The old version would use the SkyDrive app's own viewer, but now local edits can be made and then pushed back to the cloud store.
Microsoft has also taken the opportunity to redesign the SkyDrive app, bringing it into line with iOS 7's UI.
Meanwhile, SkyDrive's browser-based interface has also been updated, with new sharing features that promise to make it clearer as to how photos and albums will actually look when you push them to Facebook. It's now possible to add shots to an existing album as well as create a new one, and privacy settings can be established before sharing, rather than after they're on Facebook itself.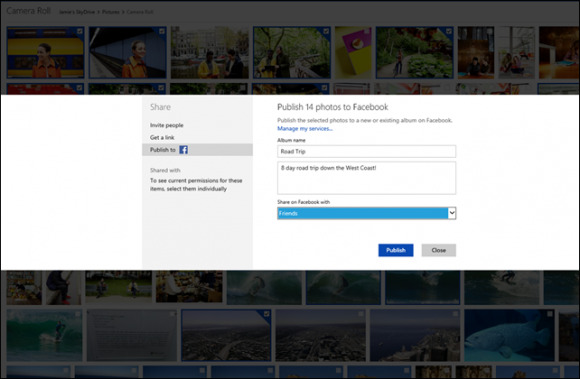 Microsoft has been trying to push SkyDrive as more than just a service for Windows and Windows Phone users over recent years, having released the iOS version back in late 2011. The service will also be used heavily on Xbox One, with Kinect-powered voice control.
New SkyDrive sign-ups get 7GB of space free of charge, though buying a Surface tablet boosts that to 200GB.