Sky reveals streaming TV plans for non-subscribers, plus Sky Go Android app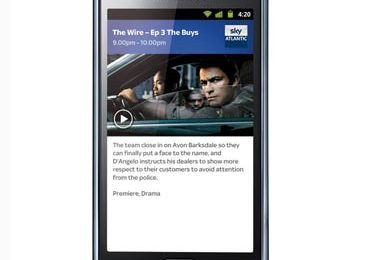 Sky has revealed a new on-demand streaming TV service, offering subscription-based and pay-per-view content to those who haven't signed up to the network's satellite TV option. Set to launch in the UK in the first half of this year, the new Sky internet TV service will stream content to computers, tablets, mobile phones, games consoles and smart TVs. Meanwhile, there's also news on expansion to the Sky Go mobile app, including a version for Android.
Initially, the Sky IPTV system will offer films from Sky Movies; however, the company expects to expand that to encompass sport and entertainment content soon after launch. Pricing has not been confirmed, though Sky says it will offer both packages – including, say, unlimited access to movies for a monthly fee, and with no minimum contract – and pay-per-view for those only wanting to watch specific content.
The system will include recommendations based on previous viewing habits, and be maintained alongside the existing Sky Go IPTV option for current Sky satellite users.
Those users will soon have access to a new Android app, set to launch in February. Initially available for Samsung's Galaxy range and HTC devices, the Sky Go Android app will offer streaming access to on-demand movies and other content. Sky also plans to launch a WiFi hotspot roaming agreement for UK Sky Broadband Unlimited customers, offering access to around 10,000 hotspots.
Finally, Sky has revealed plans to offer a fibre broadband option to home users from April. Priced at £20 per month, the package will offer speeds of up to 40 megabits and have no usage caps.
Yesterday, Sky announced it would be adding BBC iPlayer and ITV Player content to its STBs.