Sky+ adds BBC iPlayer for on-demand entertainment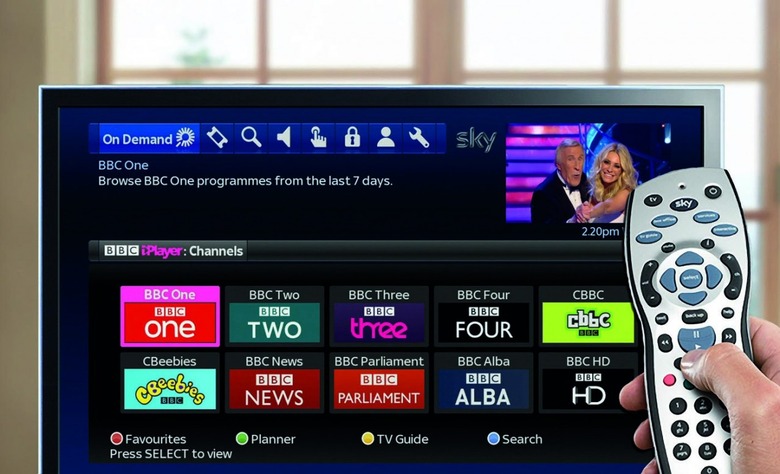 Sky UK has added the BBC's iPlayer video-on-demand service to Sky+, the first time the VoD system has been enabled on the satellite provider's boxes. Requiring a Sky+ HD set-top box, and with content showing up in the Sky On Demand section of the DVR, the new iPlayer addition uses roughly the same interface as its browser-based version, only now no longer requires a laptop be hooked up to the TV.
Sky first announced its deal with the BBC back in January, at which point it also added access to the ITV catalog of on-demand shows. Subscribers to the satellite TV service already had the option of viewing select archived BBC shows, such as Top Gear and Doctor Who, but not the full catch-up service iPlayer users on other platforms could enjoy.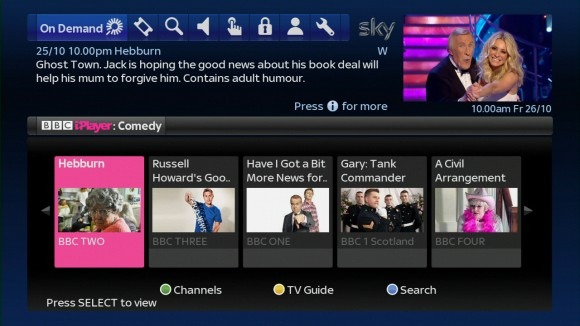 In fact, iPlayer is now available across 650 platforms and devices, the BBC says, including Xbox 360, on iOS and Android smartphones, and now on Sky's Sky+ HD PVR. Sky users won't need to have Sky-provided broadband, either, with that limitation lifted earlier in the year as well; however, they will need broadband internet of some description, since that's how the iPlayer content is delivered to their STB.
The BBC has steadily been increasing its footprint in digital and mobile devices, extending beyond terrestrial channels. Most recently, it launched the BBC iPlayer Radio app, which focuses on audio content – though also offers companion video – for smartphones.