Sinofsky: I wasn't building a Windows and Windows Phone fiefdom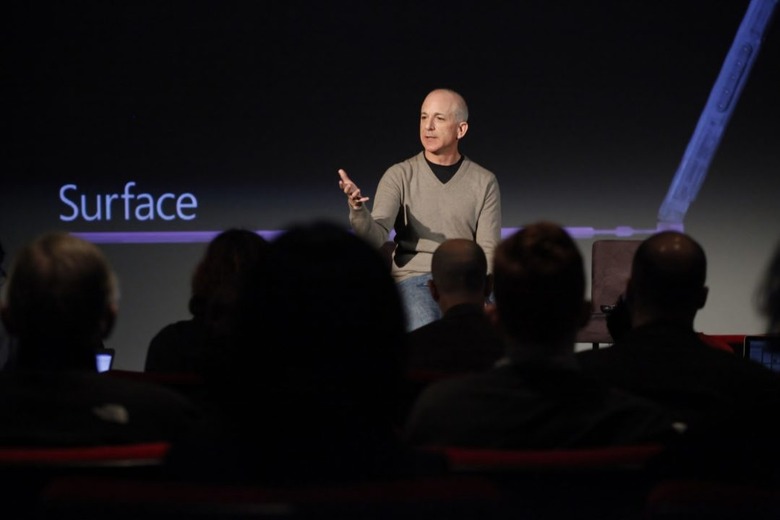 Ex-Windows chief Steven Sinofsky has weighed in on rumors that his abrupt departure from Microsoft came after foiled plans of merging the Windows and Windows Phone teams, denying any such attempt at power consolidation. Speaking in the comments with former Microsoftie Hal Berenson, Sinofsky countered suggestions that he had been bruised by the company's refusal to give him control over key parts of Microsoft's computing business.
"I never initiated any discussions to bring together the organizations/products you describe and no one ever approached me to manage them as part of Windows 7 or 8" Sinofsky wrote. The former exec did not comment specifically on claims that he was chasing the Microsoft CEO position, and that his leaving the firm was at least in part down to Steve Ballmer refusing to name him next-in-line.
However, Sinofsky did counter suggestions that he had attempted to build an empire within Microsoft during his time at the company. In fact, he argues, his tendency would be to push for improved communications between still distinct groups:
"If we had worked together you would know that historically, very few things moved into teams I managed as (you've no doubt seen in internal blogs) and when they did I usually pushed back hard looking for a cross-group way to achieve the goal (in other words, decide open issues rather than force an org change to subsequently decide something). it is far better to collaborate with the org in place and avoid the disruption unless it is on a product cycle boundary and far better to plan and execute together than just organize together" Steven Sinofsky
The exact reasons behind Sinofsky's departure look unlikely to be revealed any time soon, though the former Windows head maintains that he is simply taking a break in-between Microsoft's significant product cycles. Perhaps tellingly, though, his former duties have now been divided between two staff members, rather than handed in their entirety to a single replacement. Tami Reller will handle the business side moving forward, while Julie Larson-Green will tackle the engineering aspect.
[via Michael Gartenberg]