Silk Road 2.0 seized by feds alongside (alleged) admin's arrest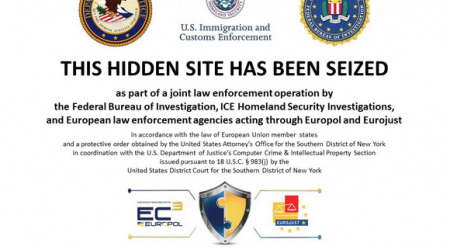 In early October of last year, the first iteration of underground online shop Silk Road was seized by the FBI and Department of Justice, and its founder Ross William Ulbricht was arrested. It didn't take long for a new version to open, however, and though the Silk Road 2.0 has had its share of drama, the underground market has been in operation for the last year or so. That came to a halt today, with the service again being seized and the alleged admin being arrested.
The announcement was made earlier today by federal prosecutors in New York, who say 26-year-old Blake Benthall — who went by the handle "Defcon" — was arrested in San Francisco and has been charged with numerous crimes, including money laundering, drug trafficking, and more.
According to Krebs on Security's research, Benthall's LinkedIn profile lists him as a "Web construction worker" at Codespike, and before that he was allegedly a software engineer with SpaceX, though no confirmation has been given thus far.
According to the legal filing, a Homeland Security Investigations agent was "invited to join a newly created discussion forum on the Tor network, concerning the potential creation of a replacement for the Silk Road 1.0 website." This undercover agent received mod privileges the next day, leading to insider access. In addition, the FBI located the market's server, taking it offline at one point and imaging it.
Benthall is facing life in prison.
SOURCE: Krebs on Security