Silk Road raided: Flawed mastermind arrested and $3.6m Bitcoins seized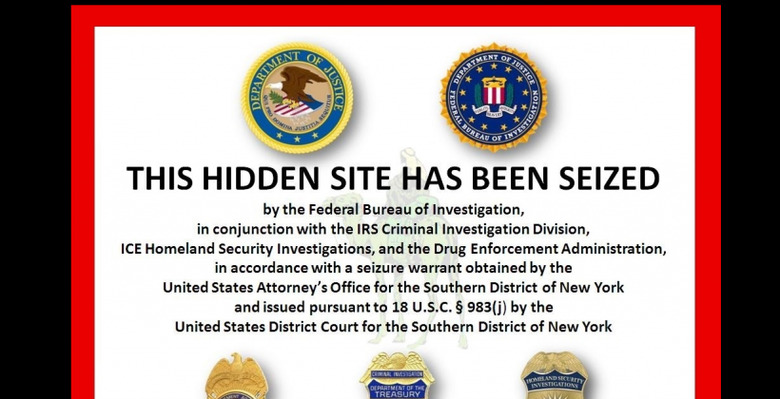 US federal agents seized the notorious Silk Road underground online store and arrested its founder, New York prosecutors confirmed today, taking the Tor-accessed bazaar of illegal and controlled substances, stolen software, and identity fraud documents offline. The FBI snatched Ross William Ulbricht, known as "Dread Pirate Roberts" (DPR) on the Silk Road, on Wednesday, the U.S. Attorney for the Southern District of New York has confirmed, after an ongoing investigation in which Ulbricht was found soliciting for hitman services on his own site.
According to the FBI, back in March 2013 Ulbricht contacted a Silk Road vendor known as "Redandwhite", requesting pricing to assassinate another user from the online marketplace. That user, "FriendlyChemist", had apparently threatened to publicly release thousands of identities of Silk Road customers.
"[H]e is threatening to expose the identities of thousands of my clients that he was able to acquire" Ulbricht wrote to Redandwhite. "[T]his kind of behavior is unforgivable to me. Especially here on Silk Road, anonymity is sacrosanct."
Ulbricht supposedly paid $150,000 in Bitcoins for the murder attempt, though it's not believed to have gone ahead.
In July 2013, meanwhile, the FBI apparently accessed a fully copy of one of the servers the Silk Road was run on. The site was only accessible through a secure Tor connection, one of the so-called dark internet sites that are hidden from regular users.
Ironically, the breaks in the case are believed to have been from Ulbricht's own lax security processes. The store owner is said to have failed to use secure connections to access the site, ordered counterfeit goods internationally and had them sent to his home address – where they were intercepted by US customs agents – and leaving a trail of messageboard posts that linked his real name with his Silk Road name.
The FBI now has copies of all non-encrypted Silk Road messages, and likely a record of buyer addresses and Bitcoin payment details. The US government also seized what's believed to be around $3.6m in Bitcoins from the site.