Showtime's Internet streaming service now live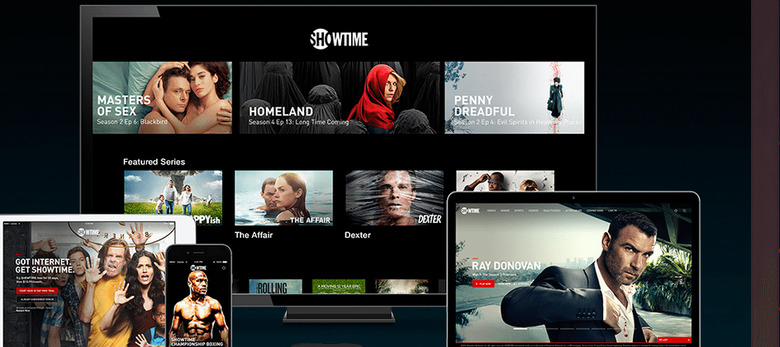 In early June Showtime announced it would be following in competitor HBO's footsteps by launching its own online video streaming service, lending fans of the network's shows a way to watch them without springing for a cable subscription. The online service is simply called "Showtime", and though we knew it would be coming before July 12, we didn't know the exact launch date. As it turns out, today is the big day and those with certain devices can now sign up for a subscription.
If you head over to Showtime's website you can sign up for a 30-day trial to see whether you like the service. You'll need a device that is compatible: Roku players and TVs and Apple devices to start with, with Hulu, Playstation, and more being set to support it soon.

The subscription then reverts to $10.99 USD per month after the trial ends, with the exception of those who sign up through Hulu — in that case the subscription will be priced at $8.99 USD per month on top of the Hulu $7.99 monthly price tag.
With the service comes access to Showtime's shows, such as Dexter, House of Lies, Shameless, Ray Donovan, and more. And, of course, they're ad-free. Some movies, documentaries, and more are also available. Live-streaming is offered for those who want to watch something taking place live, as well.