Showtime and Apple partner to launch standalone streaming service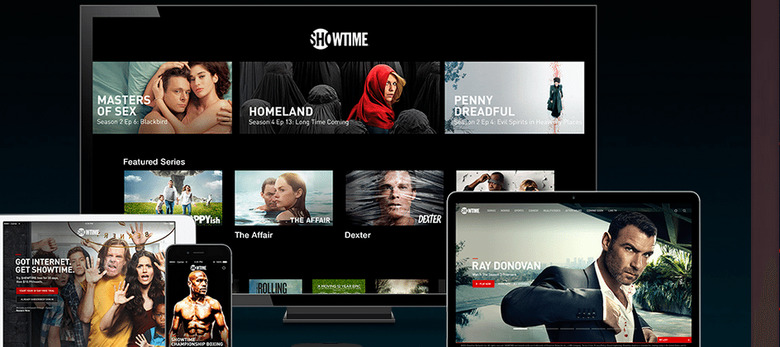 Showtime has confirmed recent rumors, officially announcing that it will be launching a standalone Internet streaming service next month. The service will follow in line with HBO's recent embracing of the Internet (as well as Dish and many networks with its Sling TV), and it will be called simply "Showtime". Apple will be the first partner for the service, CBS Corporation announced this evening. The standalone Internet-based Showtime service will go live some time in early July. More after the jump.
Says CBS, the Showtime service's launch will "coincide" with the upcoming seasons of the shows "Masters of Sex" and "Ray Donovan", apparently meaning the service's official launch date is July 12. Apple mobile device and Apple TV owners will be the lucky ones, getting first access to the service.
Upon launch, those with an iPod Touch, iPhone, iPad, or Apple TV will be able to subscribe to the service via the Showtime app for $10.99 USD. It will be available to users in the United States, according to CBS, which also says that news about other providers and platforms will be coming "soon".
Said Apple's Eddy Cue, "We're excited to offer Apple customers SHOWTIME's live channels and extensive on demand library of great TV shows and movies, without a cable or satellite subscription."
CBS goes on to state that those who sign up for the service will be given unlimited access to on-demand content covering all seasons of its original series, as well as "hundreds of hours of movies, documentary and sports" content. There will also be live broadcasts of the west coast and east coast feeds of Showtime, allowing for the live watching of shows.