Should Apple's Size Scare Us?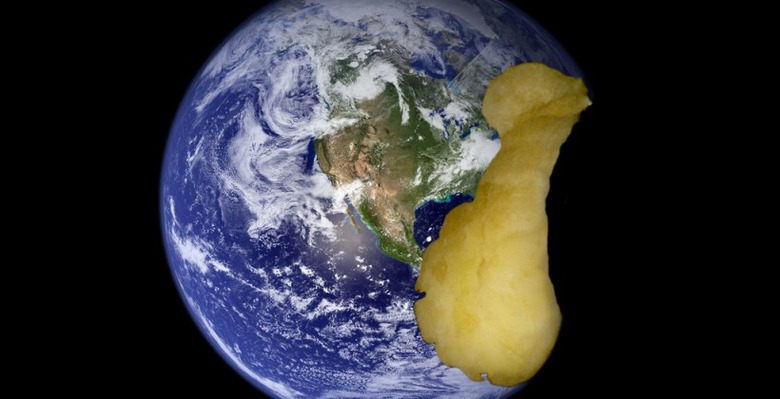 If you've been following the stock market lately, you know that things haven't been going so well for most companies. Well, that is, except for one: Apple. The iPhone maker has overtaken Exxon Mobil to become the biggest company, by market capitalization, in the world.
That news followed reports last week, claiming Apple had more cash on-hand than the U.S. Treasury did as lawmakers tried to come up with a deal on the debt limit.
[Image credit: JD Hancock]
For Apple fans, all that financial success is good news. After all, their favorite company has been able to achieve something that no one thought possible a decade ago. And Apple's power has hit new heights that perhaps even Steve Jobs didn't think was possible.
[aquote] I worry that Apple could try to use its power to its advantage against competitors[/aquote]
But unlike Apple's fans, I'm not so sure I'm excited to see Apple become the world's largest tech company.
On one hand, I see Apple helping to push the cause of the industry forward and use its might to achieve that goal. But at the same time, I worry that Apple, like any other company in that position, could try to use its power to its advantage against competitors.
The fact is, Apple isn't the most friendly company in the industry. It has long believed in "closed" operating systems, and it has been known to bully customers into buying into the future before they might otherwise desire.
I'm also concerned with Apple's recent lawsuit victories. With its win in Germany earlier this week that caused a preliminary injunction on Galaxy Tab 10.1 sales in the European Union, I can't help but wonder if Apple's power is only consolidating. What's more, the company has stopped Samsung from selling the Galaxy Tab 10.1 in Australia unless the device it offers up is approved by Apple.
[aquote]Apple can be difficult to work with and the company loves power[/aquote]
I'll freely admit that Apple isn't wrong for fighting for its intellectual property. In fact, I'm a firm believer that if a company believes its products are being copied, it should do everything it can to stop that from happening. But we can't forget that if Apple wins these cases, it will have the precedents it needs to take cases elsewhere. And before long, the iPad maker might be even more powerful than it is now.
So, I'm torn. On one hand, I like the idea of a tech company being the biggest firm in the world. But on the other hand, I'm not quite sure if Apple is the best choice for that. Sure, the company offers up great products, and Steve Jobs obviously knows how to run a company, but Apple can be difficult to work with and the company loves power.
As its position in the marketplace solidifies, will Apple use its size to benefit itself or itself and all stakeholders? For now, there's no way to know. And undoubtedly, people on both sides of the debate have their opinions. But over the next several months, we should find our answer.
Until then, let us know what you think in the comments below. Should Apple's size scare us?