Apple Becomes World's Largest Company Today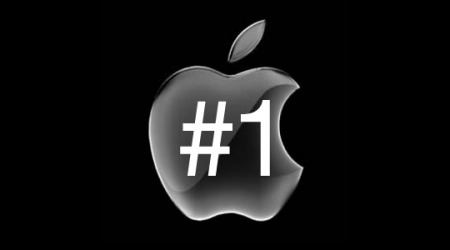 Today Apple has passed Exxon Mobile in market value to become the world's largest company. It's a historic day for computing as a whole as Apple has officially become the largest company in the world based on market value. Exxon Mobile was the previous holder of said top spot but was just passed today by Apple making this the first time Apple has held such a spot and making Apple the clear forerunner for most successful computing manufacturer in the world this very moment.
It's been a quickly jumping road up to this point, ladies and gentlemen, and Apple executives are more than likely toasting their iPhones tonight as they reach the top spot with no end in sight. It was all the way back in May of 2010 when Apple passed Microsoft as the top tech company in the world, Apple's morning value leaping to $340.7 billion, just less than $5 billion of Exxon Mobile's $354.4 billion at 10:50 A.M. in Washington.
Exxon was originally called Standard Oil, of course, of New Jersey, started by the infamous John D Rockerfeller and has been sitting in a top spot in the U.S. economic index for more than a century. Apple on the other hand has been around for just over 30 years, skyrocketing in the past 10 or so due to major mobile innovations. Apple now sits on top, number ONE in the Standard & Poor's 500 by its market value, growth sure to continue as Apple takes the top spot.
What do you think? Will other computing companies ever catch up? Or is Apple up on top for the foreseeable future?