Shot on iPhone 6 puts users' photos on billboards and ads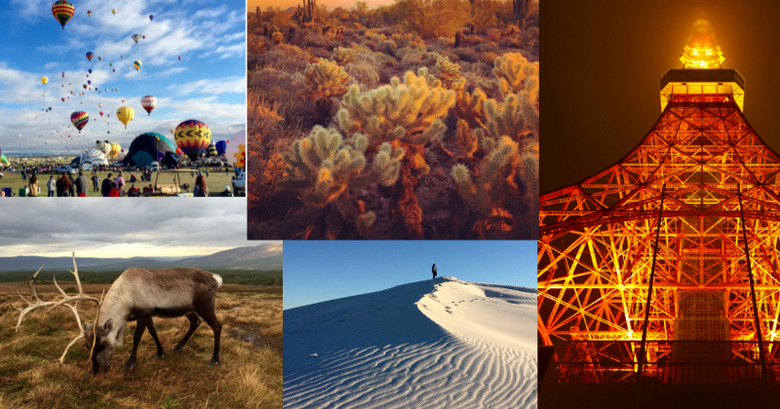 Although smartphones have been getting camera sensors in increasing megapixel sizes, we've been saying time and again that it isn't all about the number of pixels. To really emphasize that point, Apple is doing a new ad campaign that boasts of the digital photography of the iPhone 6 and the iPhone 6 Plus. But instead of preaching that itself, it is letting users do the talking. With Shot on iPhone 6, the company is highlighting 57 some of the best and most creative works that come from users' own smartphones.
Very few smartphones can boast of being at the forefront of the mobile photography revolution the way the iPhone can. In fact, Apple's latest smartphones have been crowned creme ala creme by DxOMark. It is easy to pan the iPhone 6 and the iPhone 6 Plus because of their 8 megapixel cameras, but a combination of quality components and great features all equate to a smartphone camera to beat. And what better way to prove and flaunt that than by putting up a gallery of photos taken by users themselves.
Shot on iPhone features 57 photos taken by 77 iPhone 6 and iPhone 6 Plus users worldwide. But more than just an online gallery, Apple will do things with a bit of a twist. It will be putting up these very photos on print billboards and ads. The campaign will spread throughout 70 cities in 24 countries around the globe. It's almost like the users will be doing the advertising for Apple, but really, nothing speaks better about a product than quality user generated content.
Apple says that the iPhone is the most popular camera in the world, at least based on some online gallery statistics, and this user-filled exhibit clearly shows why. The right mix of incredible hardware and easy to use software, all found in a device you already have with you, make for a very lethal combination. Like it or not, the iPhone has truly revolutionized the way we take photos, especially on the go, and Apple is willing to capitalize on that to prove its point.
SOURCE: Apple