DxOMark crowns iPhone 6, iPhone 6 Plus as camera kings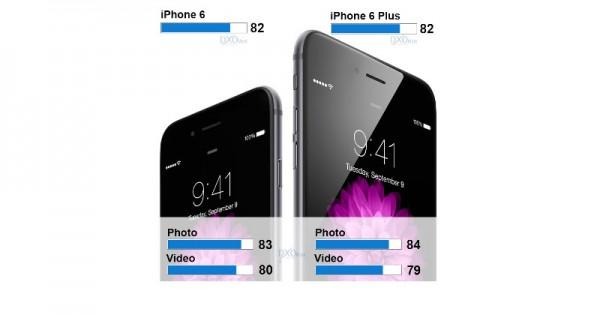 It's never just about megapixels. Just days after DxOMark ranked the Sony Xperia Z3, with its 20.7 megapixel sensor and highfalutin camera specs, it has wrested the laurel away and handed it over to the iPhone 6 siblings, giving both an equal score of 82, the highest smartphone to receive that mark to date.
Some might belittle the 8 megapixel sensor on both the iPhone 6 and the iPhone 6 Plus, but let the DxOMark scores speak for themselves. Besting the Galaxy S5, the Xperia Z3, and the Xperia Z2, all of which sit on an equal 79 final grade, the iPhone 6 generation has proven yet again that there is more to digital photography, especially smartphone photography, than sensor size. And these iPhones particularly excel in the realm of auto focus.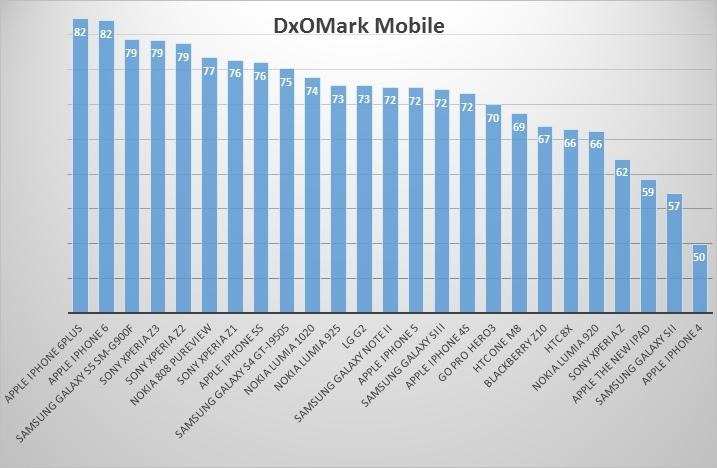 Even without optical image stabilization or OIS, the smaller iPhone 6 was able to handle itself well. Key advantages include on-chip phase detection pixels that leads to faster autofocus, a very good auto-exposure, and superb performance even in low light conditions. The iPhone 6 did, however, exhibit some luminance noise in that same low light photography. In terms of video, neither phone is capable of 4K recording, at least not yet, but do shoot 1080p at 60 fps, with options to record slo mo at 120 fps and 240 fps. The iPhone 6 gets a more or less balanced score of 83 for still and 80 for video.
Although ridiculed for its unconventionally large size, at least compared to previous Apple smartphones, the iPhone 6 Plus does offer other advantages, including OIS. This much-desired digital camera feature, besides reducing the effect of shake, also helps reduce noise in low light situations and is also credited for reducing ghosting effect on HDR photos. That said, it might also be that same OIS that produces artifacts when recording video with the larger iPhone 6. It all balances out in the end, however, with the iPhone 6 Plus garnering a higher still photo score of 84 but a lower 79 for videos.
And there you have it, best in class smartphone cameras in the newest iPhones. This ties in to Apple's practice of being able to offer more and better features for what initially looks like less and weaker hardware. And it also reinforces one of the advantages of the iPhone 6 Plus over the smaller iPhone 6, aside from the bigger battery. A more balanced digital photographer might settle for the iPhone 6 but those who love taking stills over video might want to aim for the bigger option. Plus, as you can read in our in-depth review of the two, the larger screen and higher resolution makes for a better portable video studio. That said, the iPhone 6 Plus definitely has its own share of problems, but that is a discussion fit for another time and another place.
SOURCE: DxOMark