Shine activity tracker hits Apple Stores to challenge Flex and Fuelband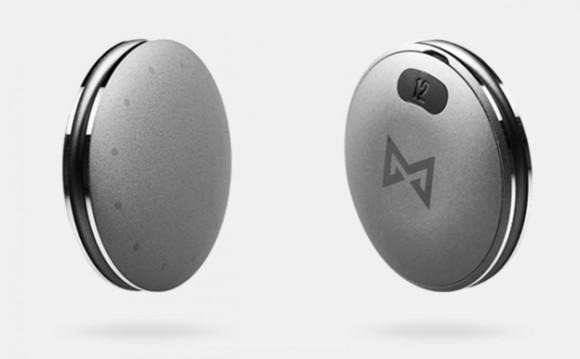 Activity tracker Shine is headed to Apple Stores this week, with the discrete wearable the latest option in health monitoring to follow in the footsteps of Nike's Fuelband and Jawbone's UP. Initially funded by an Indiegogo campaign late last year, Shine is arguably the most attractive of the health dongles we've seen so far, being a simple metal disc with hidden LEDs to show your daily progress or the current time.
Whereas most activity trackers expect to be wrapped around your wrist, Shine offers a few different options. A simple clasp can be used to hook it onto a bag or lapel, while there's the choice of a leather wrist strap or a "sport band" alternative. Finally, there's a necklace.
Inside, there's a 3-axis accelerometer to track movement. Synchronizing with a smartphone is done wirelessly, with the iPhone app figuring out not only how far you've walked and how many calories you've burned off, but how much you've slept too.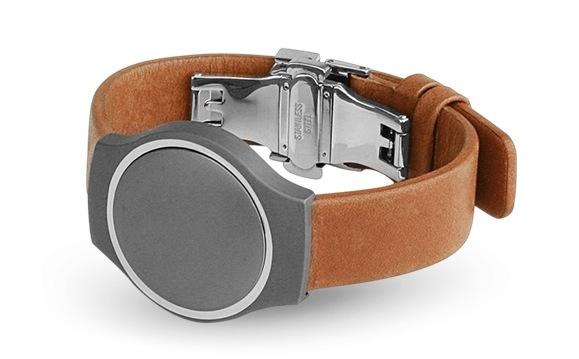 Unusually, Shine doesn't have a rechargeable battery. Instead, the company has designed it to use compact watch-style batteries, with each lasting for up to four months. It's waterproof, and can be worn when swimming.
The ring of LED lights around the edge of the brushed aluminum fascia is used to show progress toward a daily goal, normally, though if you double-tap the wearable it will show the time instead. Rather like a Tokyoflash watch, you'll have to decipher what the actual time is: first weak dots show the four points of the compass, then solid lights for the hour, and a blinking light for the minutes.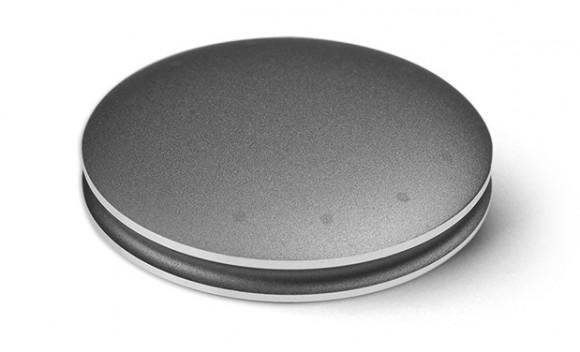 Making it from crowdfunding through to hitting shelves in the Apple Store is no small achievement, and makers Misfit Wearables deserve credit for earning space alongside the big names in wearables and health tracking. Shine will cost $99.95.