Misfit Shine is an all metal activity tracker for those looking to get fit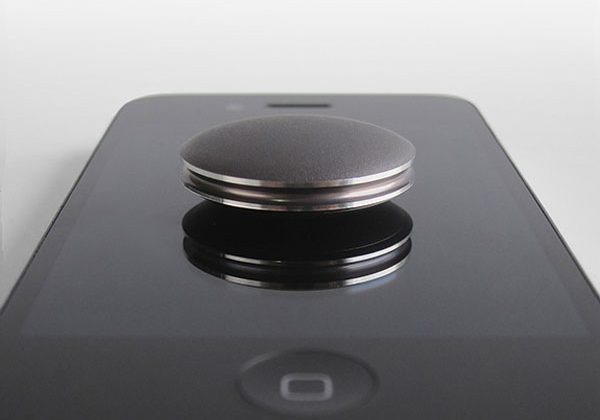 We've seen plenty of activity trackers over the last year or so that are designed specifically to interface with smartphones and other devices. Some of the more interesting of these activity trackers that we've seen comes from Fitbit. A new competitor in the market is on indiegogo right now and has eclipsed its funding goal in short order.
The device is called the Misfit Shine, and it is an all-metal disc that is small and very easy to use. In addition to tracking your walking or running exercise; the device is also water resistant so you can track cycling and swimming as well. The disc is only slightly larger than a quarter allowing it to be worn just about anywhere.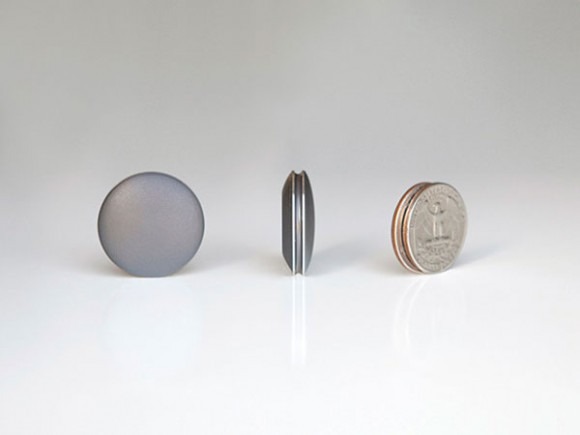 Users can tap the device to turn on lights around its edge to give you an easy visual representation of how active you have been during the day. The device is designed to sync with your smart phone, such as the iPhone, using no wires and no complicated Bluetooth pairing procedures. The paring process only requires you to lay the Shine on your iPhone.
Another cool feature of the Shine is that several mounting options are available, including a bracelet and a clip to secure it on the clothing. The Shine disc is 27.5 mm in diameter and 3.3 mm thick. It gets power from a coin cell battery good for six months and weighs under 10 g. It works with any smart phone running Android 4.0 and up or iOS5 and up. This project was seeking $100,000 and has raised over $117,000 with 32 days to go. The cheapest pledge that will get you a Misfit Shine is $79. Shipping is estimated for March of 2013.