Shelby GT350 Mustang price tipped plus GT350R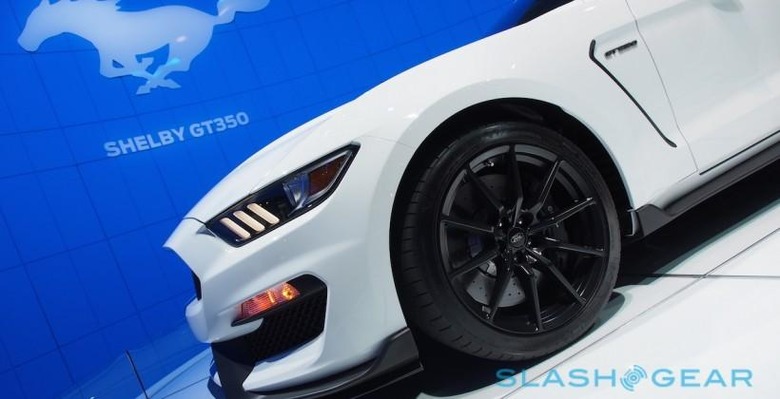 Ford's meaty and much-anticipated Shelby GT350 Mustang was one of the high points of the LA Auto Show earlier this month, and now we may have an inkling of just how much the 500HP+ pony-car might cost. The return of one of the most closely-associated nameplates with Mustang, the Shelby GT350 is aiming to straddle the line between road car and track monster. However, there's also said to be even hotter versions of the Shelby Mustang in the pipeline for 2015.
Ford wasn't talking pricing for the Shelby car, at least not officially, at the Auto Show, but that didn't stop an unnamed source at the company from whispering some numbers to Horsepower Kings.
According to their insider, the Shelby GT350 will kick off at $52,995. Adding the Tech Package, which throws in power, leather-trimmed seats, upgrades the audio system, adds an 8-inch touchscreen with MyFord infotainment, and dual-zone climate control, is said to be $2,995 more.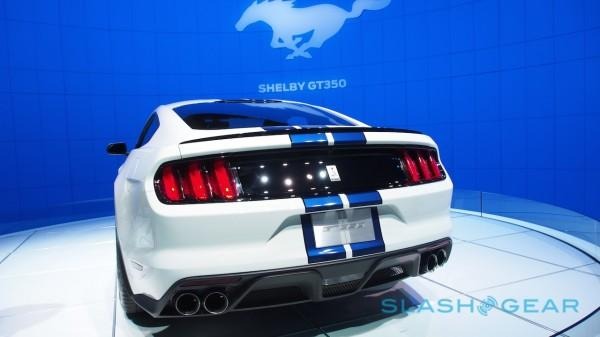 That would put the Shelby Mustang $7k under the sticker price for Dodge's Challenger SRT Hellcat, though that musters more than 700 HP.
However, Ford's ambitions for the Shelby badge don't stop at a single model, it's suggested. A track package for the GT350 is said to be in the pipeline, in addition to an even more capable Shelby GT350R Mustang.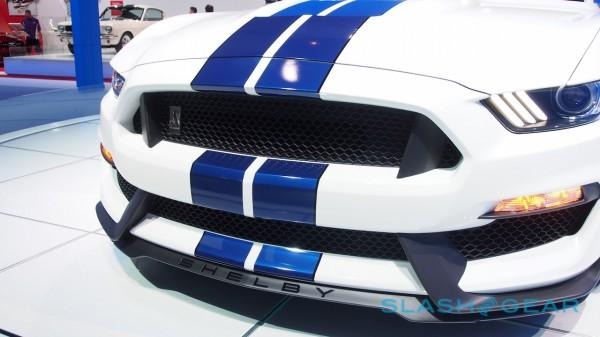 The latter is expected to have improved brakes and tires, as well as new aerodynamic enhancements targeting better track performance. The debut for the new car could happen as soon as January at the Detroit Auto Show 2015.
Even the standard car has enthusiasts eager, however. In addition to the hotter looks, there's a refettled flat-plane 5.2-liter V8 with a six-speed manual transmission, good for more than 500 HP and over 400 lb-ft of torque.
SOURCE Horsepower Kings