Sharp IS03 Android phone packs 9.6MP camera, matches iPhone 4 display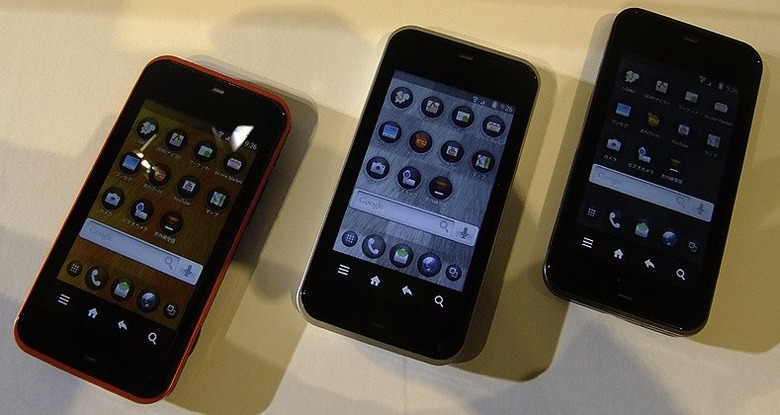 Apple's Retina Display for the iPhone 4 and latest iPod touch may have been leaving WVGA Android smartphones in the shade, but it was only a matter of time before the open-souce alternatives caught up.  Sharp has just announced the IS03, headed to Japanese carrier KDDI in November, with a 3.5-inch 960 x 640 capacitive touchscreen, 1GHz Snapdragon processor and 9.6-megapixel camera with flash.
As we've grown to expect from Japanese smartphonse, the KDDI IS03 is bursting with functionality.  In addition to EVDO Rev.A, WiFi b/g and Bluetooth 2.1+EDR there's infrared, GPS, 1-Seg mobile digital TV and an FM transmitter, as well as compatibility with KDDI's mobile wallet electronic payments system.
There's also 512MB of RAM and a 2GB microSD card preloaded (up to 32GB supported), and the whole thing weighs in at 138g and will be available in white, black or orange.  Interestingly, the display has a dual-power mode which can show battery status, signal, missed calls and other reminders without the backlight being active, and it seems to beat the Continuum to the post with a second touchscreen panel for the Android controls.  No word on whether Sharp are going to develop a version of the IS03 for the US or Europe, sadly.