Sharp AQUOS 206SH Debuts 5" CG-S 1080p Display And Two Day Battery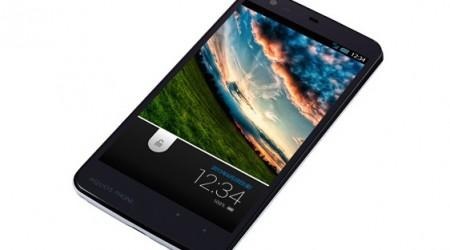 Five-inch smartphones with 1080p displays aren't uncommon now, but Sharp's new AQUOS Phone Xx SoftBank 206SH does have one advantage: enough battery life to get it through a promised two full days. The new handset, part of Japanese carrier SoftBank's Summer 2013 line-up, uses a combination of old and new tech to help subscribers skip the overnight charge, with a huge battery paired with a clever CG Silicon TFT LCD display.
On the old-tech side, Sharp squeezes a massive 3,080 mAh battery into the 5-inch phone, only slightly smaller than the pack Samsung fits to the larger Galaxy Note II. With Sharp's "Eco Tech" settings enabled – which seems to involve throttling the 1.7GHz Snapdragon S4 Pro quadcore processor (APQ8064) at times – the phone will supposedly last through two days of use.
However, the CG Silicon display also weighs in with some improvements of its own, using continuous grain silicon for the backplane rather than the amorphous silicon more traditionally found in LCD TFT panels. That, Sharp says, makes for a thinner and better-performing display, with higher quality graphics and reduced power consumption.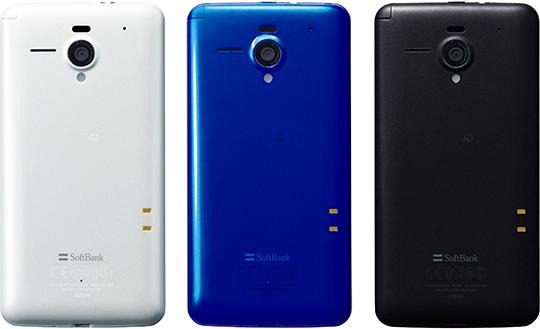 Interestingly, Sharp sees CG Silicon technology as a way to eventually build an entire computer on a single sheet of glass, in effect creating smartphones and mobile devices that were one, fused gadget rather than a selection of sandwiched individual parts. Exactly when that will be feasible remains to be seen, however; Sharp has created demo rigs with processors embedded into the substrate, but commercial applications haven't been begun yet.
Instead, we get the 206SH and the 5-inch, 443ppi display Sharp showed off at CEATEC last year. Since then, the company has slapped on a touchscreen layer, of course, though the smaller number of overall layers should still pay dividends on display visibility.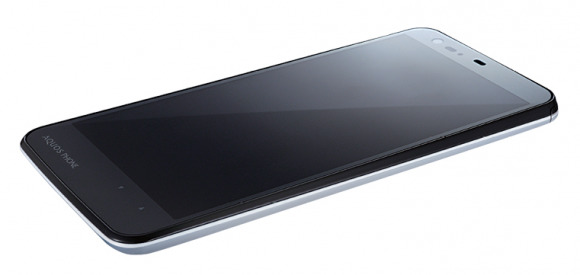 Sharp has a track record of trialling new panel technology in devices for the Japanese market. Last year, the company released the AQUOS TAB SHT21, a 7-inch Android tablet using an IGZO display rather than LCD TFT or OLED. IGZO promises either roughly twice the runtime as an LCD panel at the same brightness, or as much as twice the brightness for outdoor usability, though manufacturing yields have meant the tech is yet to comprehensively spread.
The Sharp AQUOS Phone Xx SoftBank 206SH will go on sale in late June. It has a 13.1-megapixel camera with f/1.9 optics, 1-Seg digital TV, LTE, and runs Android 4.2, while wireless options include WiFi a/b/g/n/ac and Bluetooth 4.0 along with infrared. It's also waterproof, and will be offered with a desktop dock for charging and entertainment use.