Sharp 5-inch 1080p display eyes-on: You want this in your next phone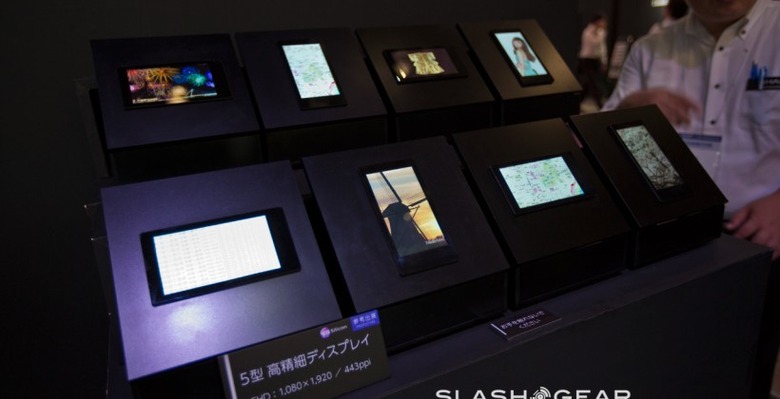 Forget Retina display: Sharp's new 5-inch, 1080p LCD panels have come out to wow at CEATEC, and at 443ppi they already have us looking at our current phones with disappointment and disgust. Announced yesterday, and set to hit mass production imminently, the new smartphone screens also use advanced CG-Silicon technology to cut down on how many layers are involved in the display sandwich.
Fewer layers mean the image appears closer to the top level of glass. There's no touch layer in place yet – this is display-only right now – but we can already picture just how vivid and bright the Sharp panels will be when paired with advanced optical lamination touchscreen bonding technology.
Sharp is keeping its customer details close to its chest, and the company wouldn't say who it was talking with regarding actually putting the new 5-inch display into products. Although the company is already an Apple supplier, right now the Cupertino firm doesn't have a 5-inch device in its range (and the much-rumored iPad mini is expected to be larger than that).
Still, whoever ends up with this new LCD is getting an impressive screen indeed. Just running through some demos of video playback and mapping showed how useful high-resolution graphics can be on a mobile device.