Sharp and Qualcomm ink $120m IGZO/MEMS mobile display deal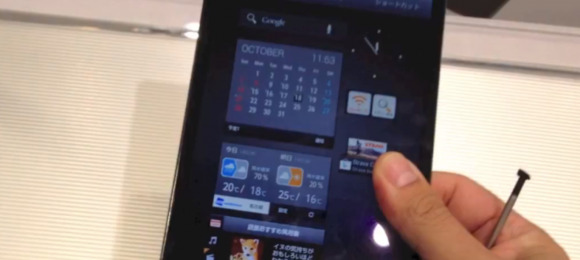 Sharp and Qualcomm subsidiary Pixtronix have inked a $120m deal which will see the two companies collaborate on energy-efficient IGZO displays for mobile devices, as Sharp struggles with falling market share. The deal – which will see Qualcomm inject up to 9.9 billion yen into Sharp - follows rumors of the display firm courting Qualcomm among other US companies, after long-term negotiations with Apple production partner Foxconn stumbled. As a result, the companies will set up a joint development on panels combining IGZO and MEMS display tech.
Those displays will be developed and produced at Sharp's LCD panel plan in Yonago city, Japan. The technology will be a combination of Sharp's indium gallium zinc oxide manufacturing, which uses a different semiconductor for reducing power consumption and increasing potential pixel density, and Qualcomm subsidiary Pixtronix's micro electro mechanical systems, which use so-called "digital shutters" to improve picture quality while also dropping power demands.
Qualcomm acquired Pixtronix at the start of the year, though at the time it was expected that the company would use MEMS in its own mirasol low-power screens for ereaders. However, mirasol was sidelined midway through the year, with production plans frozen amid low yields, and Qualcomm instead exploring technology licensing instead.
"MEMS display to be developed jointly by the two companies is a display using ultrafine process technology and existing display manufacturing infrastructure" Sharp said of today's deal, "with features including high color reproducibility and low-power consumption." Sharp and Pixtronix have already been working together for the past 18 months.
Sharp is hoping the deal – which is expected to see it earn Qualcomm's cash piecemeal, as different stages toward commercialization are reached – will jumpstart its small- to medium-sized LCD business. However, the company warns, while development and initial investment will begin immediately, the point at which actual production will begin is unclear; Sharp says it will only take that step when it makes financial and technological sense.
Meanwhile, Qualcomm and Sharp are keeping the door open to possible future collaboration, including working together on chipsets.