Mirasol production doused as Qualcomm chases licensing instead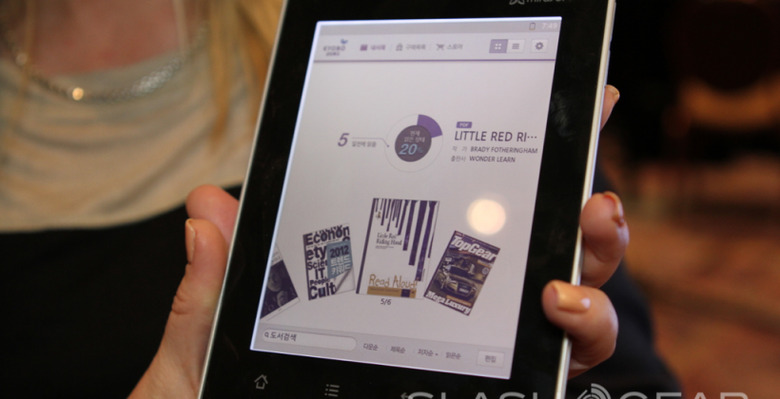 Qualcomm has quietly confirmed that it is backing out of mirasol display production, instead looking to license the color e-paper technology amid struggles to mass-produce the screens. The news was announced by Qualcomm CEO Paul Jacobs as part of the company's financial results call last week, and described as being a strategy to "better align our updated roadmap with the addressable opportunities."
According to Jacobs, "only certain" of the mirasol products previously on Qualcomm's roadmap – i.e. certain sizes of display and certain ereaders – will now be produced and sold by the company itself. Instead, it will look to third-parties who want to adopt mirasol instead.
"With respect to QMT, we're now focusing on licensing our next-generation mirasol display technology and will directly commercialize only certain mirasol products. We believe that this strategy will better align our updated roadmap with the addressable opportunities" Paul Jacobs, CEO, Qualcomm
mirasol's path to the marketplace hasn't been an easy one. It's been several years since we first saw the fruits of Qualcomm's labor in small screens, and took from a 2009 reveal to late 2011 for the first mirasol ereader to go on sale.
Along there way there have been various delays and postponed or cancelled launches, and Qualcomm has apparently struggled to meet output goals from its manufacturing facilities. There have been roughly four mirasol product launches, all using an Android-based ereader reference design of the company's own making, though market feedback has been muted.
Exactly who might jump in and license mirasol remains to be seen; Qualcomm did not mention any potential partners during the results call. The decision echoes that of Plastic Logic, another next-gen screen company which shifted its focus from device production to licensing and partnership deals, in the face of increasing competition within the low-power display market.