Skullcandy MFM Pro headphones with integrated Mirasol PMP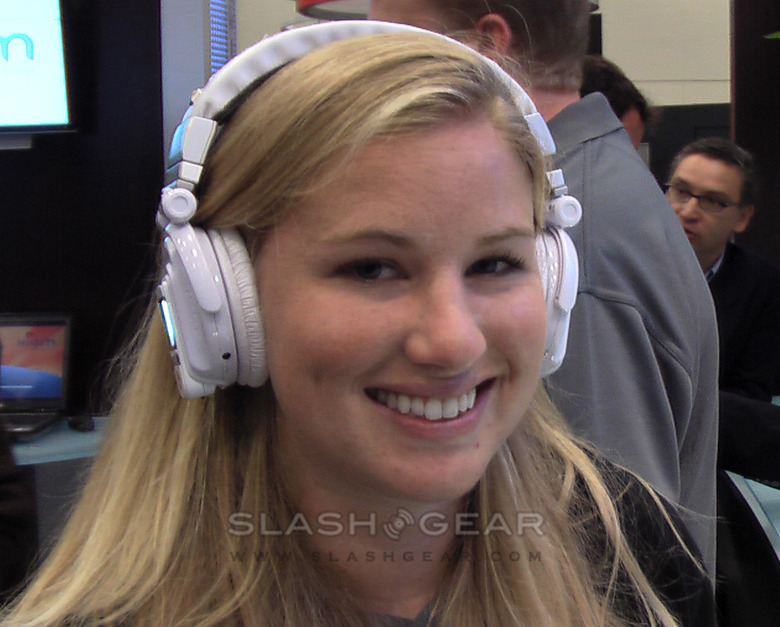 Skullcandy has unveiled a set of combination headphones and PMP player, which is the first such device to include Qualcomm's innovative mirasol display technology.  The Skullcandy MFM Pro headphones have a slot-in PMP that can both be used with the over-the-ear headphones as well as any other sort of earbuds courtesy of the standard 3.5mm audio socket.  mirasol, meanwhile, uses the same concept that makes a butterfly's wings iridescent to create a color display with dramatically lowered power consumption.
mirasol uses tiny flexible membranes that react to electrical charges, overlaid onto a mirrored surface; light reflected back out through those membranes is refracted so that interfering wavelengths create colors.  Because the membranes used are bistable, once they have been set to display a certain color they require virtually no power to maintain it, only to change.  The system also needs no color filters, no strong backlighting to be visible in direct sunlight and no polarizing lenses.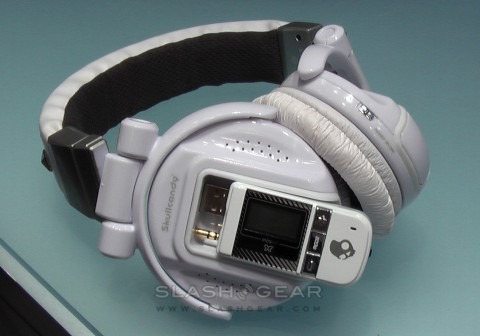 The end result is far greater battery life and, in the case of the Skullcandy headphones, a display that can be seen clearly even when taking part in extreme sports such as snowboarding.  In fact, the mirasol display only gets brighter when subjected to direct sunlight. 
Audio quality of the prototype we tried at CTIA was very good, and while the show floor made it difficult to make an especially accurate judgement, we expect the final product to bring some strong competition to prosumer headphones such as the Beats by Dr. Dre and Monster.  Pricing and PMP capacity is yet to be decided, as is exact availability.