Sharp 3D Smartphone Launches For US, India & China Tipped For 2011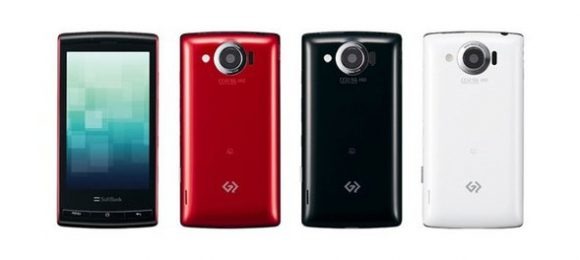 Sharp has been dropping hints about its 3D smartphone intentions, revealing that the company's glasses-free 3.8-inch 3D display – which the company previewed at IFA 2010 – will not only be hitting Japanese devices next month but, in 2011, phones in the US, India and China. Sharp didn't tell The Mainichi Daily News which exact devices would be getting an overseas launch, but we're guessing they'll resemble the Japanese models for NTT DoCoMo and Softbank.
NTT DoCoMo is getting the Sharp LYNX SH-03C, complete with a 9-megapixel camera and Android 2.1, while Softbank will have two GALAPAGOS series phones.  The GALAPAGOS 003SH has a 9.6-megapixel camera, while the GALAPAGOS 005SH has an 8-megapixel camera and a slide-out QWERTY keyboard; they also run Android.
"We want to expand our market share with phones that have unique abilities and original services" a Sharp representative said. Meanwhile, Sharp is apparently also considering expanding its GALAPAGOS ebook distribution platform to the US and China, to support its pair of ereader tablets.