SG Comics Presents: Apple Store 2.0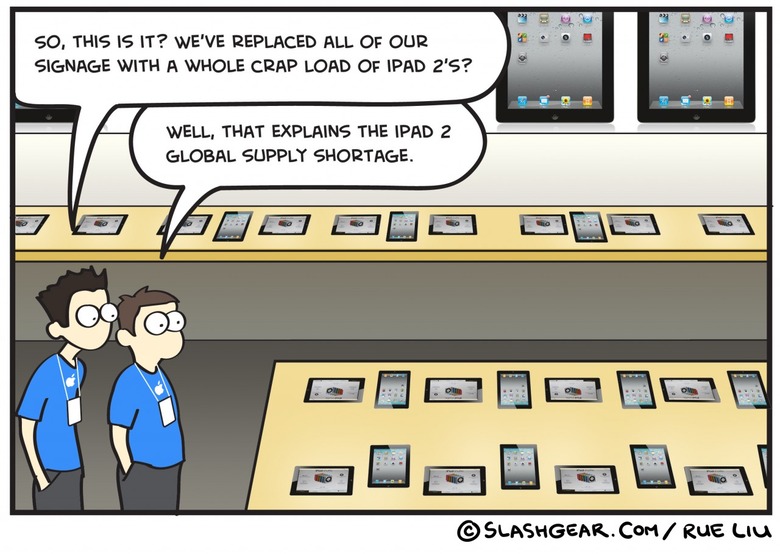 The much hyped Apple Store 2.0 10th anniversary retail revamp didn't quite deliver the magic and revolution folks were anticipating. The top secret operation was rumored to bring NFC-enabled registers, interactive iPad 2 signage, and even some ginormous sale among other endless possibilities. And although the use of the iPad 2 as new interactive product signage turned out to be true, the execution was rather underwhelming.
A common observation among folks visiting the refreshed store was that the new abundance of iPad 2's all over the counters created more cord mess in most instances. The iPad 2s were placed in a special acrylic casing that held it at an angle and also allowed it to connect to power via a flat cable. Wherever there used to be a product info placard, there's now an iPad 2.
Considering the shortage of iPad 2s around the world, with online orders still 1-2 weeks out and various suppliers blamed for the production bottleneck, it's interesting to see all these iPads suddenly flood the stores. However, the change does improve the queuing system for customers to get a hold of an Apple specialist, especially when the stores are busy. If you've visited the new Apple Store 2.0, let us know how you like it.