Seriously, Google wants to put remotes on your eyes and teeth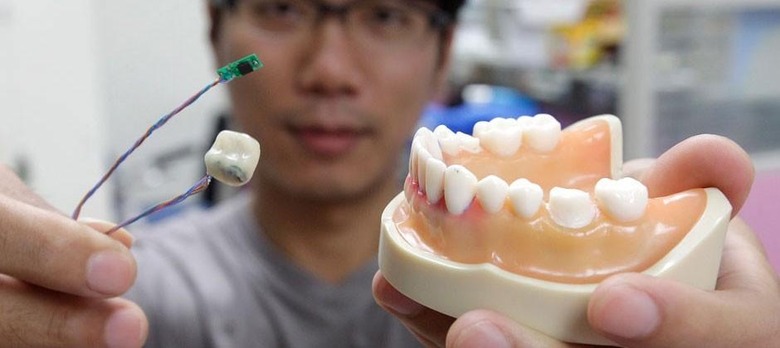 A patent revealed this week suggests that not only is Google still working on smart contact lenses, they've got all kinds of body-mountable devices on the books. While we've not heard from Google about this Google X project since March – and even then just inside another patent – it's clear that there's work being done behind the scenes. This particular patent doesn't concentrate so much on the health-monitoring aspects of the lens, instead focusing on the user interface. Instead of working on your glucose, these devices will change the channel on your television.
Smart Lenses / Smart Recognition
One of the two creators of the smart lens project for Google, Babak Parviz, was also a Google Glass lead. He also left Google for Amazon in July of 2014, several months after the smart contact lens project was first announced.
ABOVE: Researcher Kelvin Li of National Taiwan University displays the prototypes of his team's original "Smart Tooth".See our guide SlashGear 101: Google Smart Contact Lens for more information on Google's original release.
Parviz showed off early iterations of the smart contact lens as far back as February of 2012 with the team at Solve for X. The concept for this technology is not brand new. The basics have been in play for years.
The patents for "contact lens having an uneven embedded substrate and method of manufacture" that were granted by the USPTO in March of this year were first filed in September of 2012. Another patent was granted this year for iris-scanning contacts.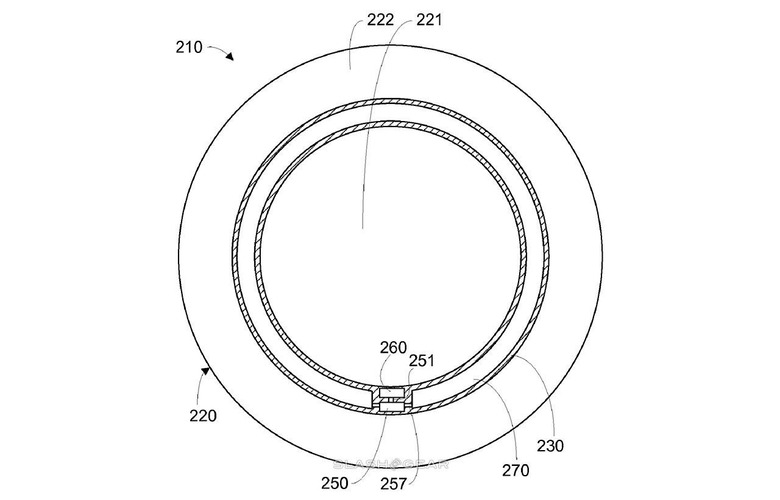 This newest patent we're exploring today suggests that this eye-mountable device is "configured to recognize a user gesture (e.g., a blink, head nod, change of gaze, or other similar body movement or pattern of body movements) based on a detected change of radiant energy received via the light sensor."
The device now has a light sensor, one with such low power requirements that it can be kept active with solar power alone.

This eye-mountable device can also communicate to an external reader (like your smartphone) "the levels of radiant energy received at the eye-mountable device."
What's more, this device can alter the states of other devices based on data input. Energy input, in this case – light.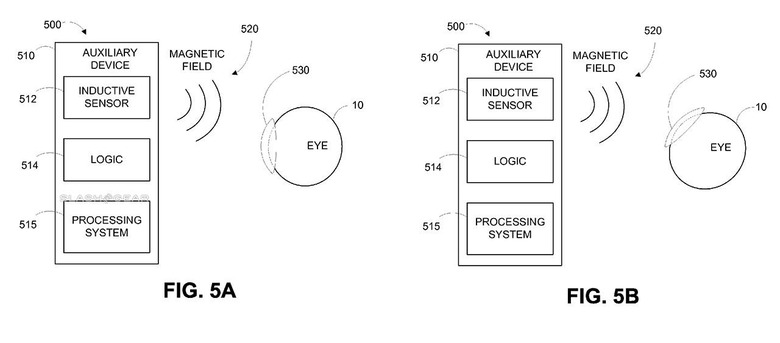 "When the logic determines that the levels of received radiant energy have changed in accordance with a predetermined pattern, the logic provides digital inputs to processing system, which can then operate one or more external devices."
Close your eyes for long enough – assuming you leave your contact lenses in all the time – and your lenses will suggest to your phone that it turn your smart home's lights out.
Smart Tooth
Google also mentions other body-mountable devices. "For example," says Google's patent listing, "in some embodiments, the body-mountable device may comprise a tooth-mountable device."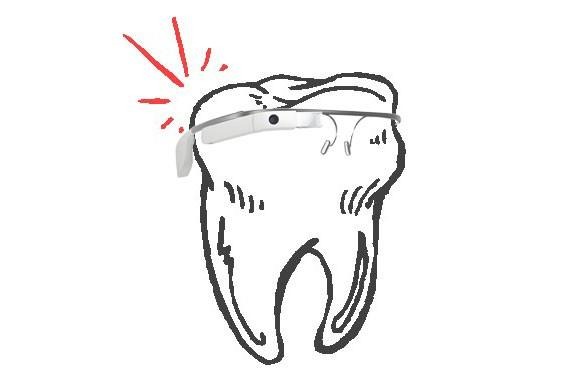 "The tooth-mountable device could include a polymeric material or a transparent polymer that is the same or similar to any of the polymeric materials or transparent polymers described herein."
Google suggests that many of the same features available in the eye-mountable device could be implemented on a tooth-mountable device.
This so-called "smart tooth" wouldn't be the first of its kind. A paper by the name of "Sensor-Embedded Teeth for Oral Activity Recognition" was published by Cheng-Yuan Li, Yen-Chang Chen, Wei-Ju Chen, Polly Huang, and Hao-hua Chu at National Taiwan University, Taipei, Taiwan back in September of 2013.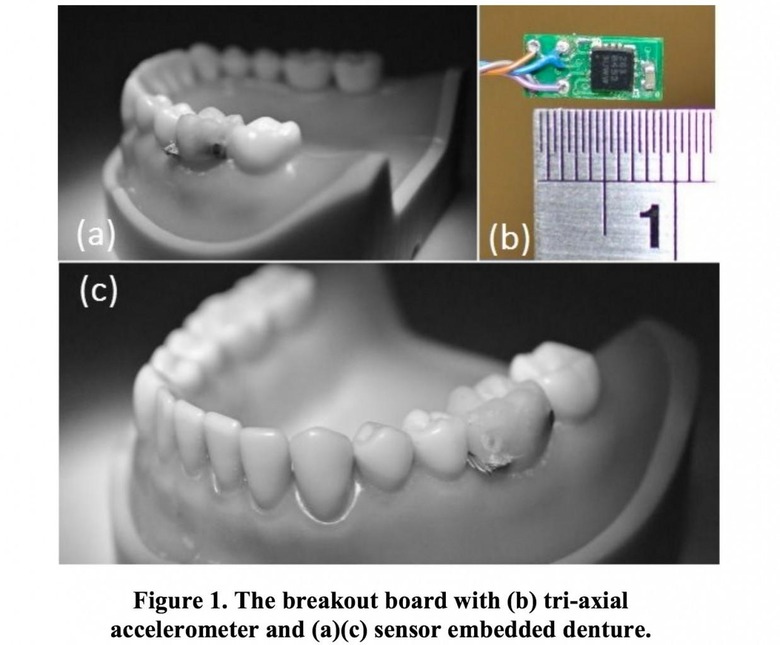 ABOVE: Diagrams from the paper "Sensor-Embedded Teeth for Oral Activity Recognition".
While this team of researchers aimed to make their Smart Tooth a health-related affair, Google's tooth-mounted smart device would be for a wide variety of data-logging and 3rd-party smart device connections.
Google also mentions skin-mountable devices. We've seen this technology made real in a very BASIC way with Motorola and VivaLnk's digital tattoos back in August of 2014.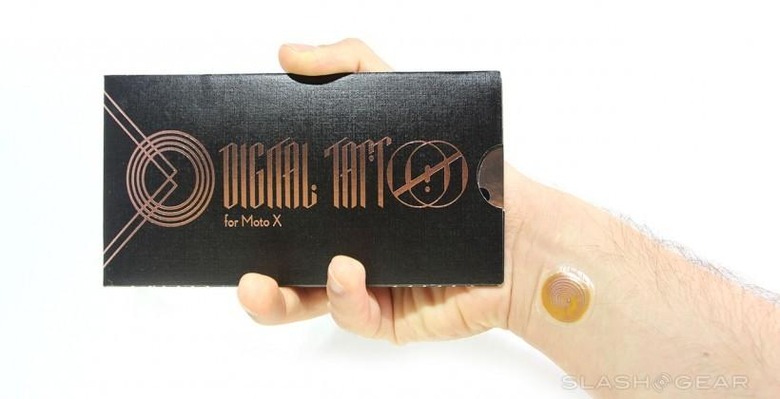 Google's patents suggest that all of these mountable devices could be sensitive enough to send a signal with as small a gesture as a blink. The patent suggests that they might be able to operate external devices by "wirelessly transmitting one or more signals to a personal computer, tablet computer, cell phone, video game console, television, and/or some other computing device."
"The one or more signals may cause the external device to power on, power off, adjust volume, change a channel, change some other setting, or manipulate the external device in some other way."
Tap your tooth and change the channel. The future is here.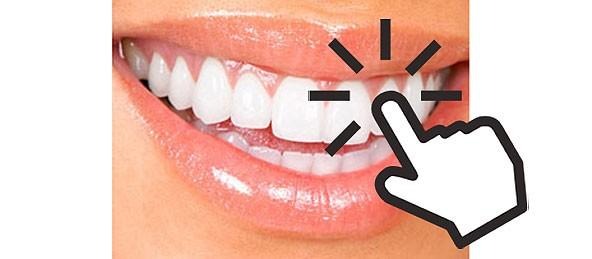 The full patent application can be found with the USPTO under Applicaton #: #20150182116 — Our original link appears to have been pulled.