Seriously, don't break your Galaxy S7 edge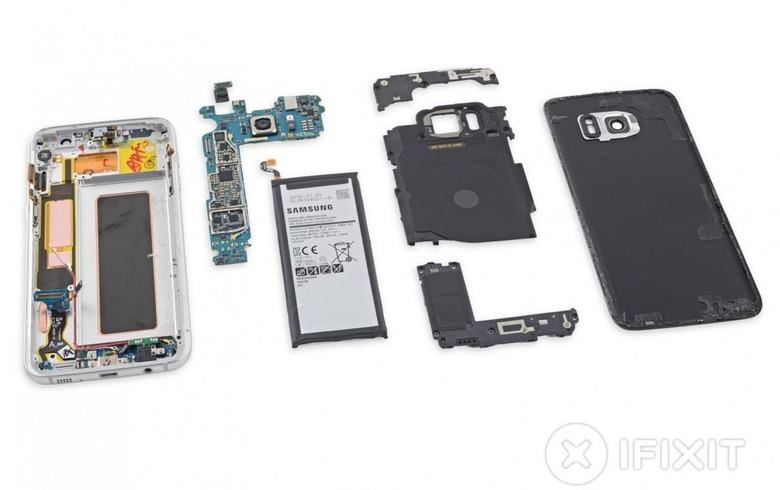 Whatever you do, don't drop your Samsung Galaxy S7 edge. That's pretty much the suggestion from teardown specialist iFixit, which took its varied collection of tiny screwdrivers, knives, and other instruments to Samsung's curved-screen smartphone and discovered that repairs are not going to be easy going.
The handset – which, along with its Galaxy S7 sibling, goes on sale in-stores officially today – scored a dismal 3 out of 10 for repairability. Among iFixit's complaints are a construction method which involves removing, and potentially destroying, the display if you want to replace the microUSB port on the bottom.
Because Samsung bonded the display to the Gorilla Glass 4 coverglass, separating the two "is probably impossible" without one or both being damaged in the process.
That means, if you were hoping to replace a faulty screen, you're going to have to replace the coverglass in the process, and conversely if the glass top does crack, you're looking at needed a new AMOLED panel too.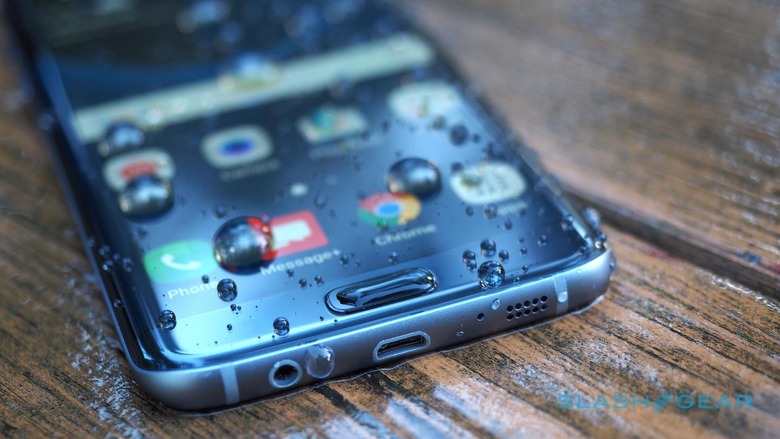 Even getting into the phone is tricky, what with Samsung using particularly strong adhesive on the back glass panel. That does pay dividends in sturdiness, mind: in our review of the Galaxy S7 edge, we praised both design and build quality.
It's not all terrible news, mind. The Android flagship gets praised for its battery organization: once you actually get into the phone, you can detach and replace the battery – a hefty 3,600 mAh pack, no less – without having to detach the mainboard in the process.
In fact, many of the parts Samsung has used are fairly modular, and so once you're in, they shouldn't be too tricky to replace.
NOW READ Everything you need to know about buying an S7
Unsurprisingly, the Galaxy S7 edge shares many of the criticisms leveled at the Galaxy S7 earlier this week. That, too, was faulted for Samsung's construction methods: screws, after all, make it far easier to detach different parts and components than prizing apart glued-together panels do.
Still, the best advice is always going to be "don't put yourself in a situation to require a repair in the first place" which might mean cladding your slimline smartphone in a case of some sort. Not so aesthetically-pleasing, no, but it could help avoid an expensive repair in the long run.
SOURCE iFixit