Seesmic for iPhone cranks up Twitter competition [Video]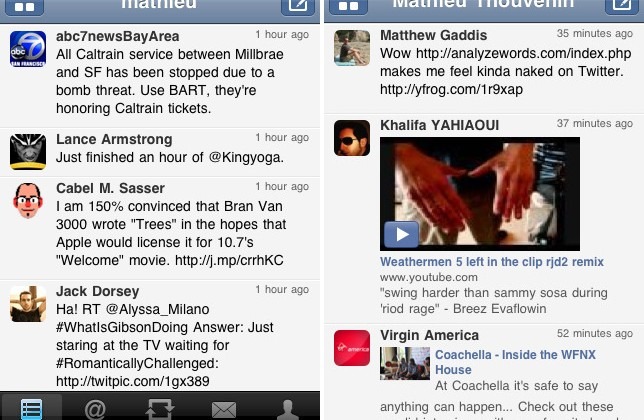 With Twitter's launch of official clients for both Android and iPhone, the mobile tweeting market has become a whole lot more competitive.  Latest into the fray is Seesmic for iPhone, fresh to the App Store and packing not only the Twitter functionality the company are known for, but Facebook and Ping.fm support, Evernote integration and more.
The Seesmic homescreen is split into user-definable panels for Accounts, Searches, Trending Topics and Lists, which means you can have one-tap access to a frequently searched keyword or to a key group of Twitter people you follow.  Meanwhile Ping.fm can be used to update multiple social networks at once, including MySpace, Tumblr, LinkedIn, Flickr and Blogger.
Messages can be shared via email or sent directly to your Evernote account, you can upload photos and geotag, and there are lists, trending topics and support for Facebook galleries and videos.  Best of all, it's free; now we just need them to bring out an iPad version.