The power of cross-branding continues to flow through the veins of Samsung mobile, this time taking to The Hunger Games: Mockingjay Part 1 with a campaign similar to that of the Jay Z release with the Galaxy S4. With the Samsung Galaxy S4, users were able to preview, then download the entirety of Jay Z's then-new album Magna Carta Holy Grail. This time around, trailers and exclusive previews will be shared.
What you (probably) can't see
Starting next week at San Diego Comic Con, Lionsgate will be showing the first "sneak peek of the film's first official teaser trailer." In other words, that's either the full teaser or part of the teaser video. Can you imagine a world where we're excited about a piece of a teaser for a full trailer for a film?
"On Friday, July 25 at 12:00pm PT, cast members from The Hunger Games: Mockingjay – Part 1 will introduce the trailer on the Galaxy Tab S in the Capitol Gallery located in the Samsung Galaxy Experience in San Diego (in the Hard Rock Hotel, corner of 5th and L Streets). "
The Hunger Games: Mockingjay Part 1 is going to be a massive undertaking when it's released. We've already seen some obviously expensive and expansive operations in photographs and video – not even trailers, but teasers of teasers. Now Samsung wants their share.
What you (probably) can see
Two experiences are coming – you'll either need to go to a Best Buy or own a Samsung device. The first will be nationwide – inside the USA – starting on July 26th, ending the next day. Samsung Experience Shops inside "select" Best Buy locations – there you'll find Samsung tablets with the teaser trailer playing.
These Best Buy locations will also have complimentary passes to see The Hunger Games: Mockingjay Part 1. While supplies last – so probably consider going in the morning.
The other way you can get in on this oddity is to download "The Hunger Games Movie Pack App." This app will be available to certain Samsung devices starting on the 28th of July from Google Play.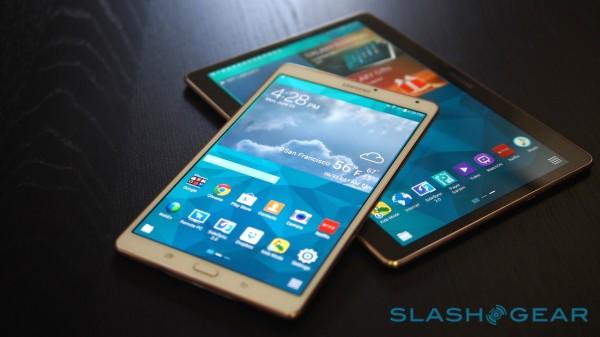 Samsung Galaxy Tab S owners will certainly be on the list of Samsung devices that work with the app – they'll also be able to download the first two Hunger Games movies for free. How's that for a good prep for the film's release on November 21st?