See Google's Soli make Apple Watch look like a relic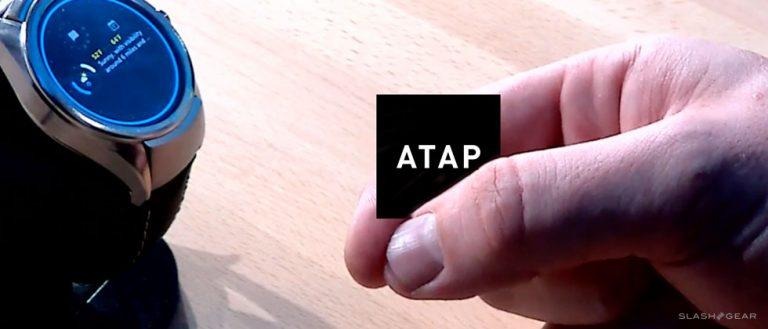 Google has re-introduced us to Project Soli, a gesture-recognition tech that's now small enough to fit in a smartwatch. What's that got to do with Apple Watch, you might be wondering? The gestures they've demonstrated today include a call-back to what we mentioned back in May of 2015: that the Apple Watch Digital Crown would be out-done by Google's Project Soli for smartwatches when the time came. That time is now.
The Apple Watch's Digital Crown allows you to move through screens and lists and you can select items by tapping the device – certainly. It's simple. What Google's new implementation of radar technology in Project Soli does is to move your hand away from the watch – you don't have to touch it at all.
Google presented some smartwatch concepts for Soli a bit ago. Now these concepts are coming to the real world.
Google is working with LG on this device. This is a prototype LG watch that looks similar to the LG Watch Urbane. In this device is a full-powered Soli sensor – one that no longer needs a full-powered PC to function.
This is not yet a consumer product, but chances are you'll see it turn into one before too long.
Google's ATAP presentation today also expanded our understanding of Soli as a platform – made for gesture sensing for smart devices.
Google's Project Soli can be described simply as "a radar for gesture sensing."
Simple.
Easy enough for anyone to understand once it's already integrated in to a device. While the first Soli dev kits needed a full-sized PC to work, and were about the size of a square business card, today Google revealed what they'd done to make it easier. They'd reduced the size and power requirements enough that Soli can now run on a smartwatch.
Above you'll see a brand new video showing developers working with the Soli Alpha developer kit. These projects just begin to scratch the surface of what's possible with the chip. Stick around our new Soli tag portal for more – same with ATAP!