LaCie DJI Copilot will appeal to more than just drone owners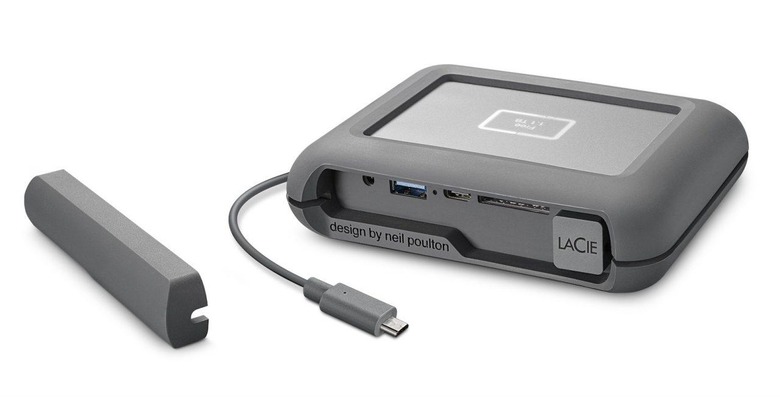 Seagate is kicking off CES 2018 with a bevy of new portable storage, along with the recognition that it takes more than just a big chunk of HDD to get attention these days. Top of the list is the latest fruits of the company's collaboration with drone-maker DJI, a new LaCie DJI Copilot that wants to earn a spot in your flight kit.
A rugged external drive, the DJI Copilot was designed by Neil Poulton and packs 2TB of portable storage. What sets it apart from other drives, though, is its standalone functionality. Slot an SD card into the integrated reader, and you'll be able to copy the footage from the memory card direct to the Copilot.
That way, drone footage can quickly be backed-up and the card wiped for the next flight, without needing to also carry a laptop. The DJI Copilot has a built-in display to show transfer progress, and Seagate says that its 2,000 GB should be sufficient for 65 hours of 4K 30fps video or more than 20,000 RAW photos. On a single charge, the drive can suck up 30 hours of 4K footage.
It also works as a portable battery, keeping your smartphone powered up. That's particularly important since there's a companion app for iOS and Android which allows files on the drive to be viewed, renamed, copied, moved, and deleted. Seagate is including Lightning, microUSB, and USB-C cables in the box, and there's a USB-C port on the drive itself for hooking it up to a PC or Mac as usual. Finally, a USB Type-A port offers another way to load content onto the DJI Copilot from a memory stick or similar.
Indeed, while it's being pitched at drone pilots, the LaCie DJI Copilot could well be a useful addition to any photographer's kit bag. Being able to offload photos and video without a PC is something plenty of people are looking for. It'll be priced at $349 when it ships this Spring.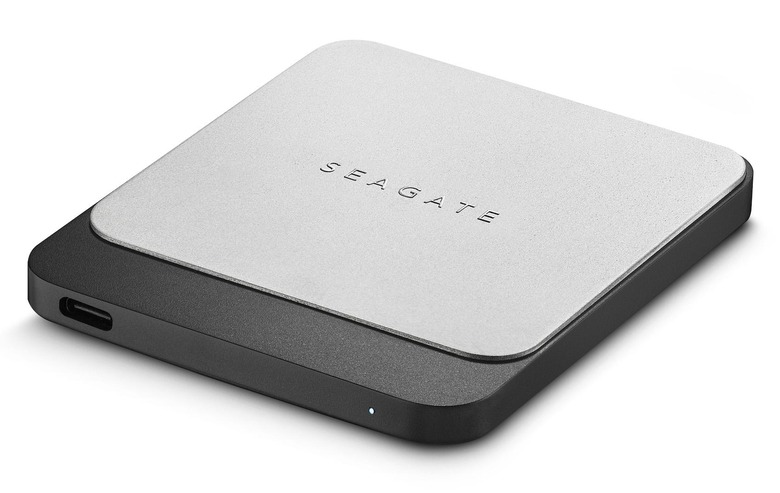 Seagate's other two products for CES this week are a new external SSD and a new rugged drive. The Seagate Fast SSD does much as the name suggests: puts a chunk of either 250 GB, 500 GB, or 1 TB of solid-state storage into an enclosure with a USB-C port. It promises up to 540 MB/s transfer rates, and will be priced at $99, $169, and $349 respectively when it hits shelves in the Spring. [Update: Seagate altered its pricing from what we were originally told, and the good news is that the Fast SSD is now cheaper]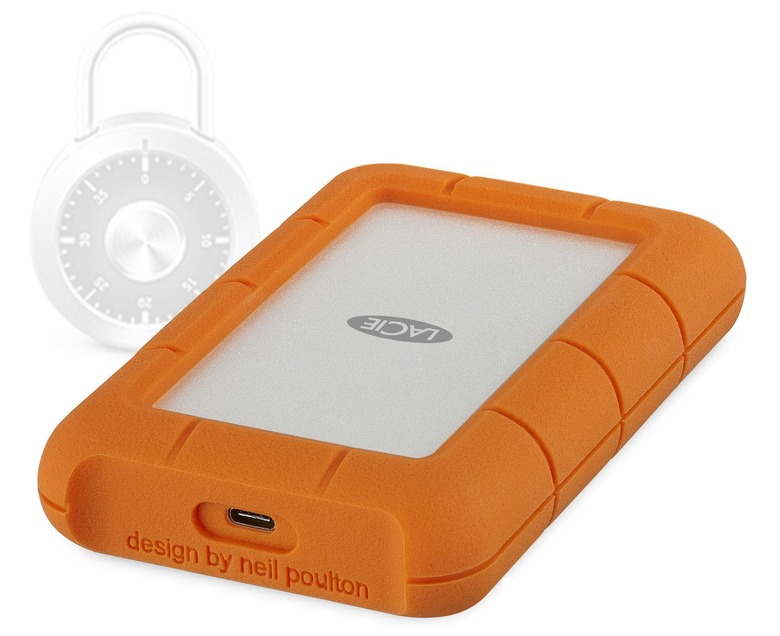 Finally, the LaCie Rugged Secure is Seagate's latest tough drive. It's designed to withstand drops, crushes, shocks, and rain, and offers 2 TB of capacity. It's compatible with USB and Thunderbolt 3 with its USB-C port, and has hardware encryption. It'll be $139 when it ships this Spring.