DJI and Seagate team up to develop storage solutions for drone-shot content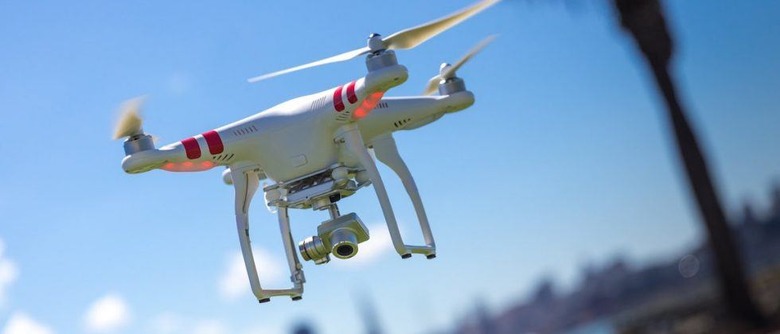 Seagate and DJI made a joint announcement at CES 2017 today, letting the world know that they have partnered to solve the problem of storage and backup for content recorded using a drone. With high-resolution UAV cameras like the ones DJI offers, space can be a major issue when it comes to storing the massive video files that result from a drone flight. This is where Seagate – one of the most well-known manufacturers of hard drives and SSDs – comes in.
So, what's the solution? We actually don't know yet, and from the sound of things, we won't find out for quite some time. DJI and Seagate didn't drop any hints as to what they're working on, leaving us to let our imaginations run wild.
This isn't just about finding storage solutions, though, but rather it's about improving the drone workflow. If DJI and Seagate can determine a solution that allows users to streamline the process of offloading, backing up, and playing back data, it could mean that drones get back in the air sooner and complete jobs and projects faster. Until the two companies reveal their first product, however, we can only speculate on how they will achieve that.
"DJI is proud to pioneer advances in drone technology, and we are excited to work with Seagate on developing innovative ways to manage the increased data flows generated by our most sophisticated products," said DJI director of strategic partnerships Michael Perry. "Our unparalleled UAV expertise and Seagate's deep data prowess mean our customers can look forward to smart, efficient and reliable ways to manage their growing drone data storage needs."
One thing I'm personally interested in learning is how this solution from DJI and Seagate will stack up against, say, a drone equipped with 4G LTE capabilities that can upload content to the cloud. If Seagate and DJI's solution includes attaching onboard storage to a drone, that opens the door to increased weight at higher capacities, which wouldn't be good.
Whatever the product ends up being, we should find out later this year. For now, head over to our CES 2017 hub to see all of our coverage from the show floor!