Screen experts name Note 7 the best phone display so far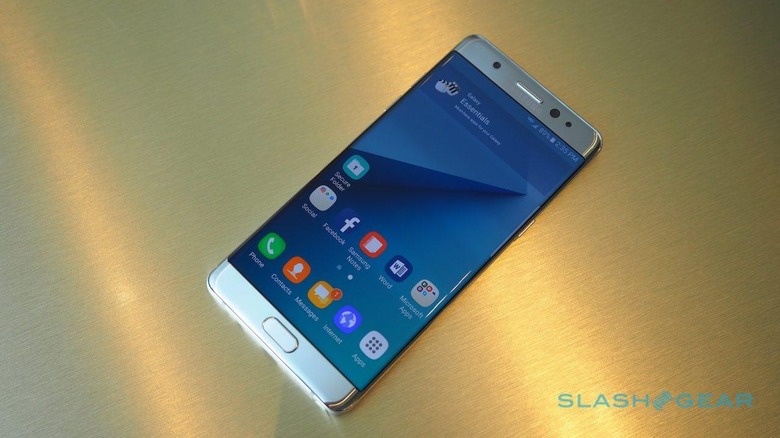 Fans of
's Galaxy Note have long expected the phones to feature top-of-the-line hardware, and it appears the
is no different. The folks over at DisplayMate have tested one of the most important components of the phone – we'll give you one guess as to which component that is – and put it through a battery of tests, coming back to say that the display on the Note 7 is the best one of any smartphone they've ever tested.
That's right: not one of the best, but the best. That's pretty high praise when you consider the sheer number of excellent smartphone displays out there, and DisplayMate's report breaks down the new features that make it stand above the rest.
The list is long, singling out important features like High Dynamic Range support and a maximum brightness of over 1,000 nits, which is necessary for HDR video modes and helps screen visibility in areas with high ambient brightness. The experts were also fond of the display's 2560x1440 resolution, as well as its Dual Ambient Light Sensors, which they say help dramatically improve the automatic brightness modes – something that is great to hear, as it potentially means longer battery life.
"The Galaxy Note7 provides many major and important state-of-the-art display enhancements, with mobile OLED display technology now advancing faster than ever," the report reads. "It is the most innovative and high performance Smartphone display that we have ever tested."
DisplayMate says that the display on the Note 7 either breaks or ties a number of records, with the display taking home awards for highest peak brightness, highest contrast rating in ambient light, highest screen resolution, and highest contrast ratio, among a few others. Almost every test DisplayMate ran shows some form of improvement over the displays found on last year's Galaxy Note 5 and Samsung's current flagship, the
, which is no small task when Samsung has always been one to include excellent displays in its devices.
"It leapfrogs the displays on the Galaxy Note 5 and Galaxy S7 to become the Best Performing Smartphone Display ever," the report claims. So, for those of you wondering if the Galaxy Note 7 is worth the cost if you already own a
or a Galaxy S7, this should do something to get you closer to an answer, at least as far as the display is concerned.
While the display fared very well in these tests,
we'll have to wait just a little bit longer
before we see how the rest of the phone performs in real-world testing. For now,
stop by our Galaxy Note 7 hands-on
to read some early impressions and get a breakdown of the rest of the phone, and be sure to check out the source link below so you can read DisplayMate's full, in-depth report.
SOURCE: