Schmidt: Google Was "Left Behind" On Social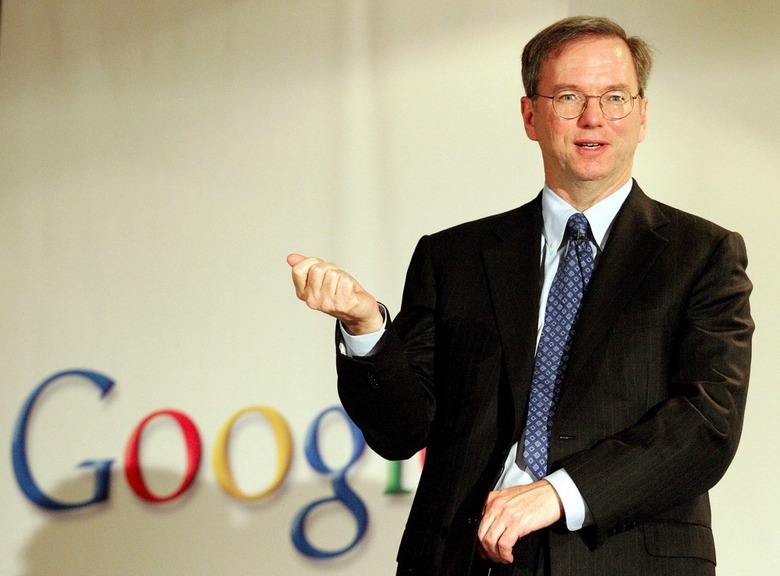 Google chairman Eric Schmidt has reiterated his regret that the search giant historically lacked focus on social networking, describing Google+ as "a partial answer" to Facebook. "Google should have worked on this earlier" Schmidt told CNN, "developing these identity services and ranking systems that go along with that. That would have made a big difference for the internet as a whole." Meanwhile, Google+ is tipped to have come close to doubling its already impressive user figures in the space of a week.
"Fundamentally, what Facebook has done is built a way to figure out who people are. That system is missing in the internet as a whole," Schmidt argued, "I think that's the area where I would have put more resources." Google has been pushing against anonymity and pseudonyms on Google+, deactivating accounts of those using fake names.
"The lesson to be learned in high tech, you need to move through these new phenomena very quickly and you need to get the details right. Otherwise you're left behind" Eric Schmidt, Chairman, Google
Schmidt first expressed his regrets around social networking earlier this year, admitting that as Google CEO he "screwed up" and allowed rivals to pull ahead. He said Google had "tried very hard to partner with Facebook" and that the service had "done a number of things which I admire"; however, Google and Facebook have also been locked in a struggle over users looking to switch between the services. Facebook recently blocked tools designed to help export friend information over to Google+.
Being late to market doesn't seem to be holding Google+ back, however. Last week, Google announced it had 10m users of the service, and this week unofficial figures suggest that may have already climbed to 18m [via CNET]. Those numbers arguably have some extra wiggle-room in them; last week, the same source was saying 13m when Larry Page was 3m less. Google is believed to have a "celebrity acquisition plan" designed to encourage high-profile individuals to sign up to Google+.