Scalpers scramble as new iPad gains Chinese sales approval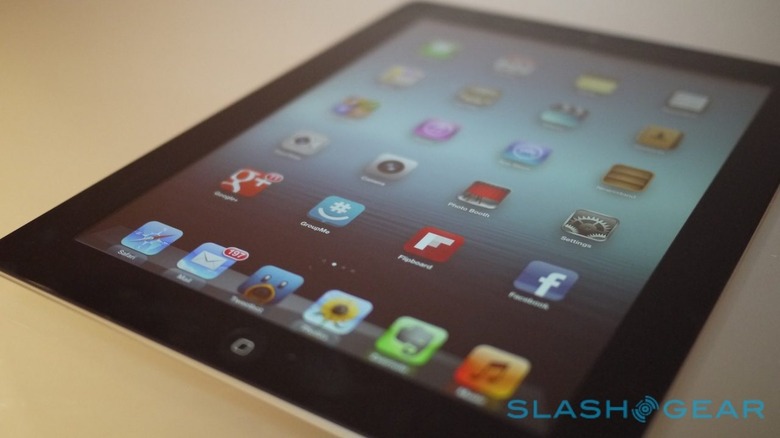 Apple's new iPad launch in China could take place as early as April, with the country's safety regulators finally approving the WiFi model, though grey-market third-gen iPads have been available immediately after the tablet first went on sale. The China Quality Certification Center, the country's official safety standards agency, granted the new iPad WiFi its China Compulsory Certification on Thursday last week, paving the way for sales to begin as early as April.
However, the 4G model has not been approved yet, and Apple's offering in China is expected to be WiFi-only for the time being.
Although as with previous iPad launches Apple has seen a thriving unofficial grey-market for the tablet, the company's simultaneous launch in first ten countries and then a further 24 – together with a crack-down in import taxation and customs checks – has made life hard for individual merchants hoping to capitalize on Chinese demand. Chinese customs officials have apparently told some shipping agents not to accept consignments of iPads.
Still, Last week, over 200,000 iPads were believed to have been already smuggled back into China, ironic considering that country is where the slates actually started their life. Nonetheless, the profit margins involved are considerably curtailed: laxer attention had meant an iPad could be brought into China for around $40 – after paying a scalper to wait in line and a minimal Chinese shipping fee – and then sold for roughly double the price. Now, there's little choice but to opt for Fedex or UPS and customs declarations by the book; those shipments cost around $110 per iPad, and Chines import duty is 10-percent.
Meanwhile, the broader day-one availability – which, unlike in previous years, did not see Apple sell out on the first day - and Hong Kong sales meant individual mark-ups were less. Demand in China is still believed to be high, and Hong Kong is short on stock, but the situation could flip once more if Apple can get the new iPad into the country officially within a matter of weeks.