Over 200,000 new iPads already smuggled into China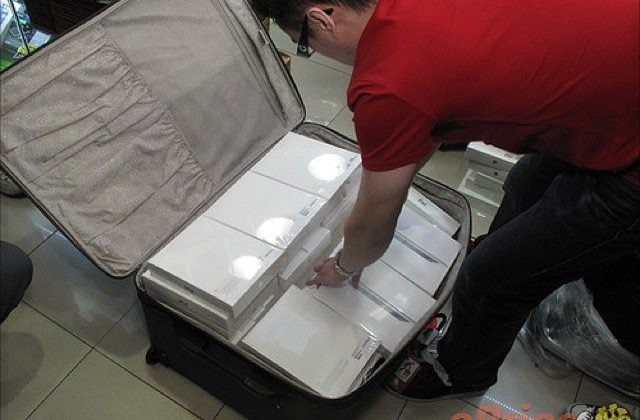 According to Chinese media reports, cited by Tech in Asia, more than 200,000 new iPads have already been smuggled into China. Many of these gray market iPads come from the US where online pre-orders and the abundance of retail stores selling the device has made it much easier to obtain. They are reportedly being imported from the US to Shenzhen, a city just outside of Hong Kong, for a profit of $20 per iPad.
Gray market prices for the new iPad can go as high as 10,000RMB or about $1,580 for those dying to get the tablet early. However, that price is expected to drop to about 500RMB ($80) above the official sale price, once demand dies down. Prices will vary greatly depending on demand and the iPad model, the amount of memory and LTE connectivity.
Ironically, the iPad is assembled in Shenzhen, before being shipped to the US, only to be smuggled back home. Interestingly, the ones smuggled back from exports to Hong Kong fetch less at a profit of around $12.50. And the total number of gray market iPads may actually far exceed 200,000, since that estimate doesn't include the iPads that have been smuggled to other Chinese cities, such as Beijing and Shanghai.
[via Cult of Mac]