SCAD University Launches Virtual Reality Engagement Program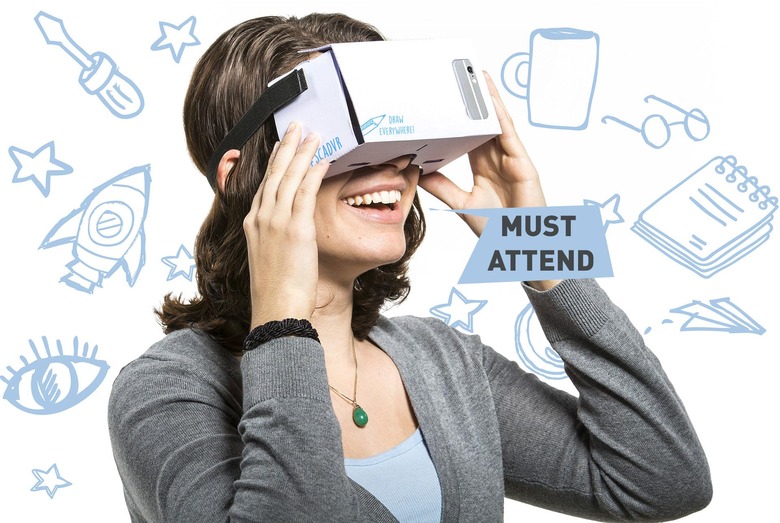 It's not Virtual Reality 101 – this isn't a college-level course. Instead, the Savannah College of Art and Design are launching their first virtual reality experience showing prospective students what it'll be like to visit their campuses. This experience is available on the web for multiple platforms, including Google Cardboard and Oculus Rift, and is entirely free – of course. This interactive experience is being sent out to prospective students across the planet in the form of a piece of cardboard – one that can fold up and into a headset that allows the student to enter the virtual reality realm.
The SCAD virtual reality experience starts at their Virtual Reality webpage. Unlike most virtual experiences, this one exists on the web. The team behind this project is YouVisit, who also invite other 3rd-party groups to create their own virtual tours using their integrated system which relies heavily on spherical photographs.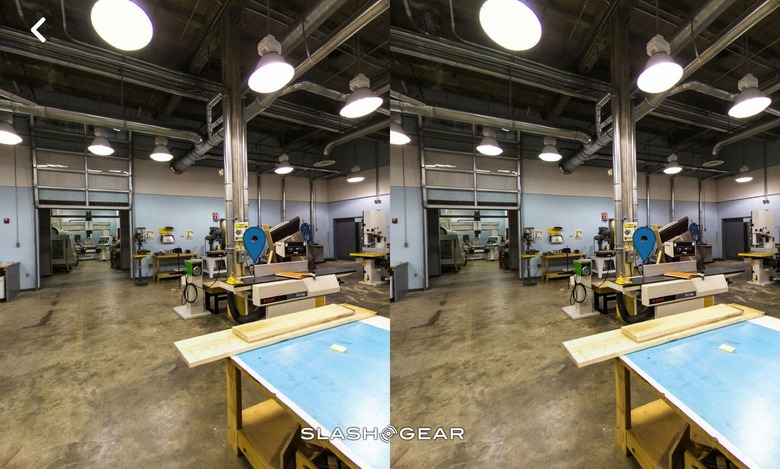 The YouVisit system offers free accounts and tour-creation, but it also has a "Premium" offering which brings Professional Production from their team as well as analytics and lead generation.
Once a user has entered the SCAD virtual experience, they're invited to choose one of four campuses: Atlanta, Hong Kong, Lacoste, or Savannah. Users are launched into a room in the campus and can explore by focusing on one of several marked spots.
The user can also choose to look down at their feet, seeing there a "Gallery" option. Inside the Gallery, a user can choose from any one of the many locations featured inside their campus of choice.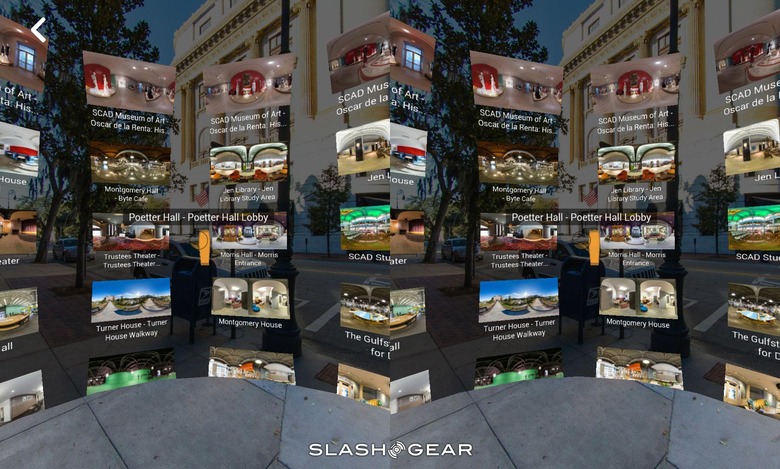 Have a peek at our extended Virtual Reality tag portal here on SlashGear to see more of what this blossoming environment is all about. See the archive below for the latest in virtual reality headset action.