Savioke SaviOne robot butler starts work at Starwood Hotels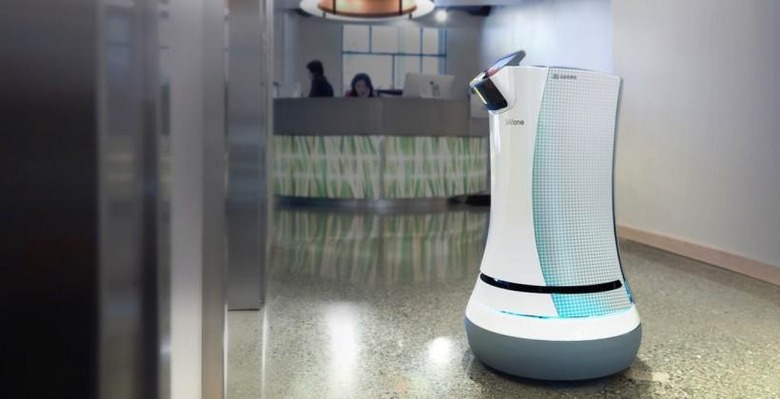 A robotic butler is set to roam the corridors of the Aloft hotel in Cupertino, the first example of mysterious robo-startup Savioke's new plan to make service robotics mainstream. Dubbed A.L.O., the SaviOne "Butlr" is roughly three foot tall and topped with a touchscreen, and the Starwood chain hotel will trial how effective it is at delivering items like drinks and towels to guest rooms.
Starwood is funding the trial, which kicks off at the Cupertino location but, if deemed successful, is expected to spread across Aloft properties. Each hotel could have one or two of the robots, each dressed up in a vinyl wrap complete with bow-tie.
Hardware specifications of the robot aren't confirmed at this stage, though A.L.O. is able to summon elevators using its wireless connection to the hotel's infrastructure, as well as navigate corridors and avoid human guests. It moves at around walking pace.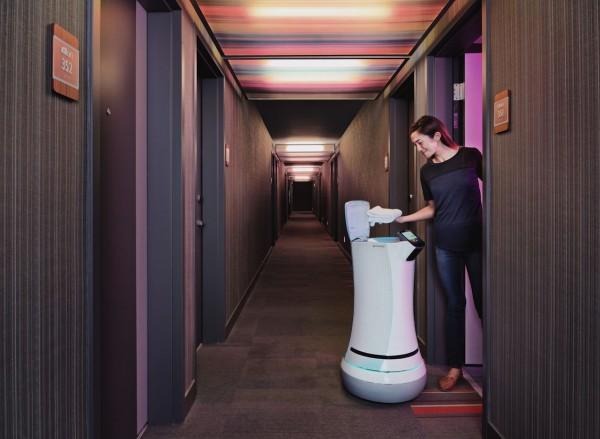 Transported items are stored in a top-loaded bin with a capacity of 2 cubic feet, and which automatically opens when the Butlr reaches its destination. The touchscreen is used to communicate, along with a series of beeps and chirps, and rather than tips the robot asks for a star rating out of five.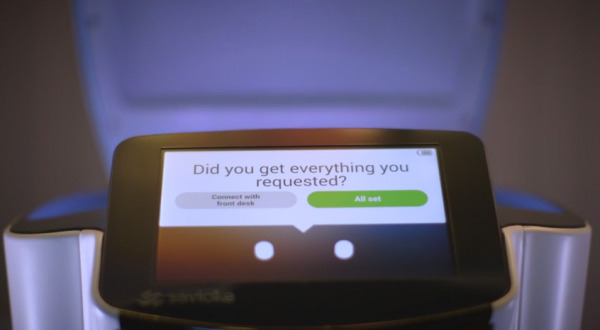 Neither is it clear how much each Butlr unit costs. Starwood has an exclusivity deal with Savioke until the end of 2014, but beyond that the startup intends to lease the robots and then charge an ongoing service fee. Price is expected to eventually be in the "few thousand dollars" range, Savioke CEO Steve Cousins told CNBC.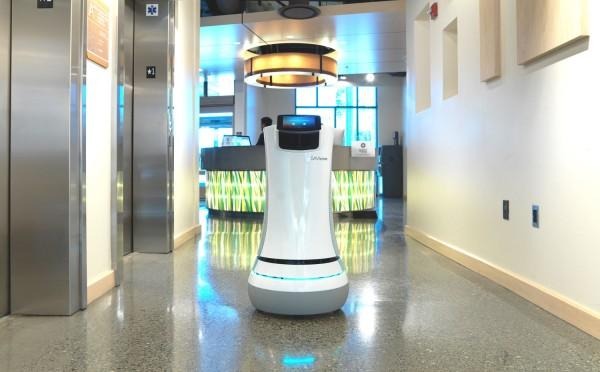 While some might be concerned at the idea of a robot taking over what would traditionally be a human's job, Starwood says there's no current plan to replace staff with the SaviOne. Instead, it will be augmenting their roles, helping them spend more time face-to-face with customers while robots do the tedious legwork.
Whether that will placate unions over time remains to be seen.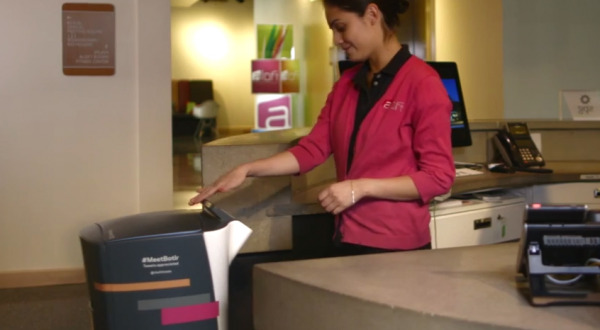 Savioke made headlines back in April when it clinched $2m in funding from Google Ventures and others. Cousins was heavily involved in Willow Garage's PR2 robot, but the company closed down in January after its founder jumped ship.
Back in April, Cousins teased that he saw service robots as a hugely untapped market, describing his mysterious project as creating products to suit "anywhere people sleep or eat."
It's not the first time Starwood has experimented with new technology. The hotel chain has introduced smartphone check-in in recent months, allowing people to bypass the front desk and go straight to their room.
VIA CNBC
SOURCE Savioke