Keyless hotel entry promised as Starwood skips check-in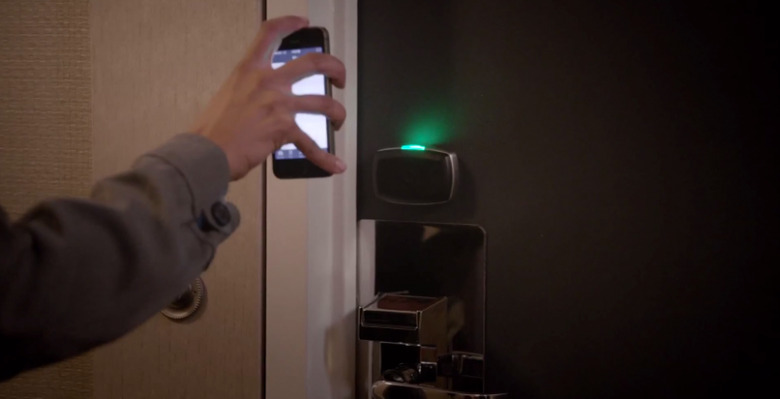 Skipping the check-in desk and heading straight to your room could be unlocked using a new smartphone app, with Starwood Hotels planning to upgrade its chains to let guests gain access without a traditional key or keycard. Set to roll out early this year, the new app will be offered to the company's "Preferred Guest" members and work in select Aloft hotels initially.
That will be followed by broader availability at Aloft locations, in addition to W Hotels, later in the year. The first two locations will be in Harlem, New York, and in Cupertino, California.
The app itself will require an iPhone 4S or newer, or an Android device running 4.3 or above, and rely on Bluetooth to connect handset to lock. Although the door will automatically recognize the phone when it's nearby, the user will have to either tap a button or physically twist their handset – mimicking turning a key in a lock – to actually open the door.
While the technology will likely please some, it will be offered to Starwood Preferred Guests (SPG) on an opt-in basis, the company says. Traditional check-in desks will still be provided for those who'd rather do things the old-fashioned way, or who might not have a compatible device.
Starwood says that the keyless entry is the first of a number of new tech additions to Aloft and W hotels, as it tries to boost its existing appeal among younger, more gadget-aware customers.