Samsung has long offered a VR headset, but one that utilizes a smartphone as its 'brain' and display, requiring the user to insert their handset and then remove it after they're finished. While the Gear VR is excellent at what it does, there are many downsides to this kind of headset, ones that make the PS VR, Oculus Rift, and HTC Vive more attractive in certain circumstances. The Korean company was rumored earlier this year to be working on its own standalone headset, and now we have all the details.
In a press release today, company Visual Camp announced that its eye-tracking technology for virtual reality would be used with Samsung's upcoming Exynos VR head-mounted display (HMD), revealing some other details about the Korean company's 'all-in-one' model. This yet-to-be-released VR headset will also feature things like the ability to recognize facial expressions, voice, and it will be able to track hand movements.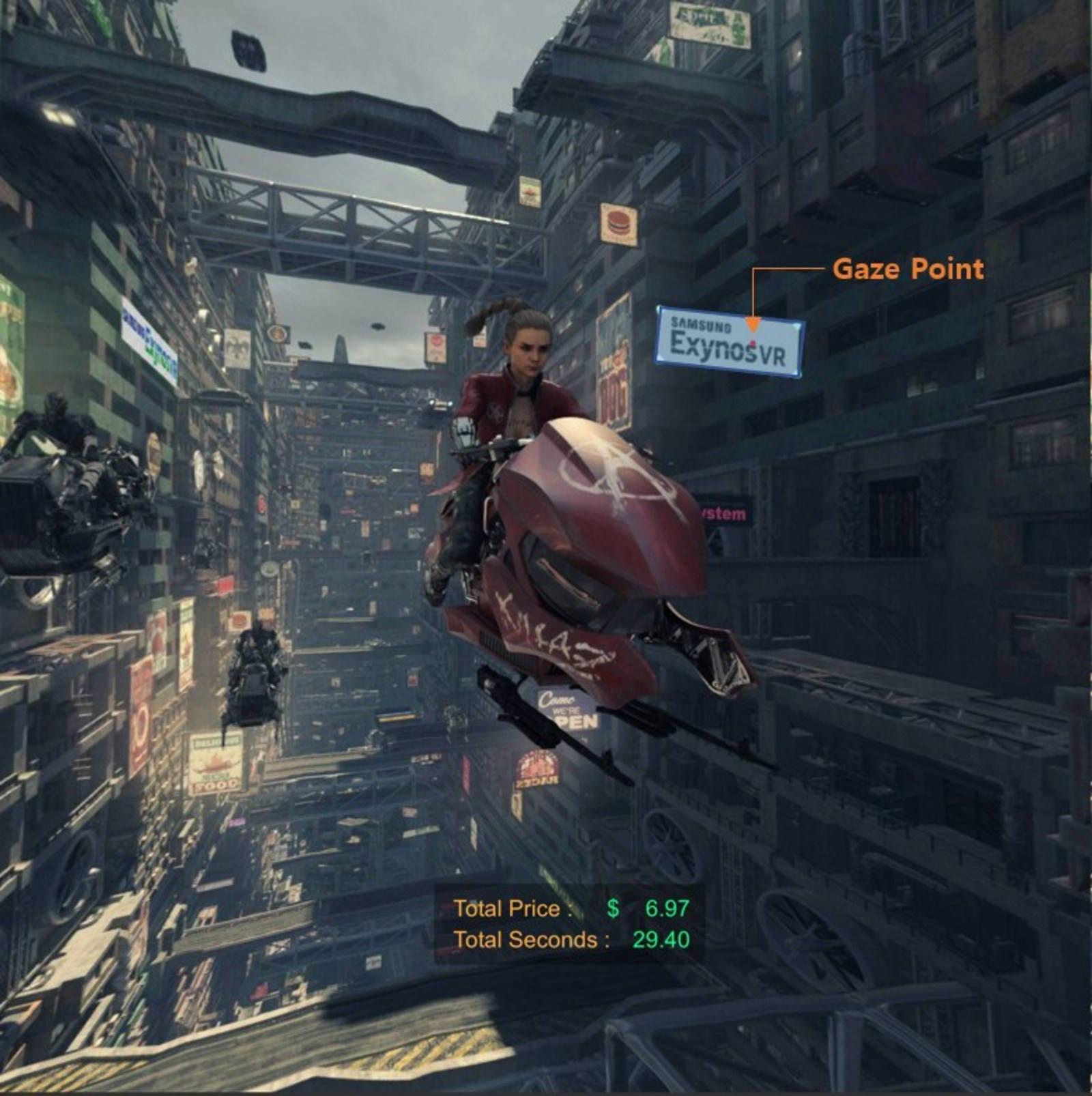 Samsung's standalone VR headset will feature foveated rendering, something we've seen teased in other similar prototypes. With it, these headsets are able to offer high resolution imagery by tracking where the user is looking and selectively sharpening that particular part of the image, reducing the resolution in other peripheral areas. This technology — and the others slated for Samsung's headset — also make the model suitable for augmented reality applications.
This isn't the first time we've heard about this standalone Samsung VR headset; rumors were circulating earlier this year that the Korean company had secretly revealed it to a small number of people during Mobile World Congress 2017. All signs point toward Samsung's offering being designed to meet both VR and AR needs, perhaps making it a more attractive option for consumers who aren't interested in spending a bunch of money on two separate headsets.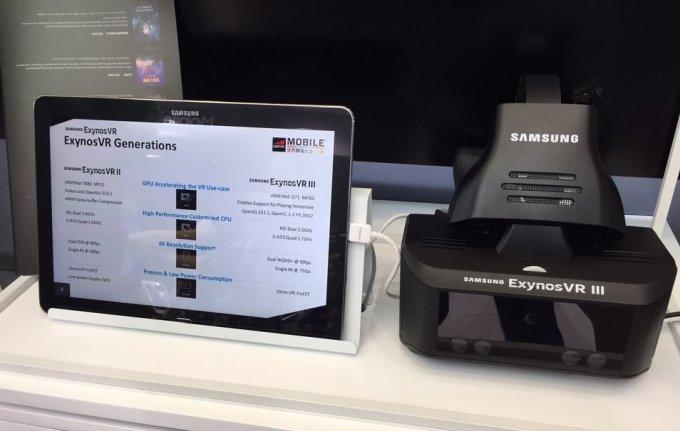 While Visual Camp revealed the game screenshot you see above, another image has surfaced via VR/focus, which says its image is of Samsung's standalone VR prototype headset. In it we see a headset with what appears to be a tinted panel of some sort on the front, as well as circular markings that may indicate the presence of front-facing cameras and/or sensors. It should also be noted that a Samsung patent application was recently published revealing a design for VR motion controllers that enable VR headset hand tracking using magnetic fields.
SOURCE: PRNewswire