Samsung secretly had an Exynos-powered VR headset at MWC 2017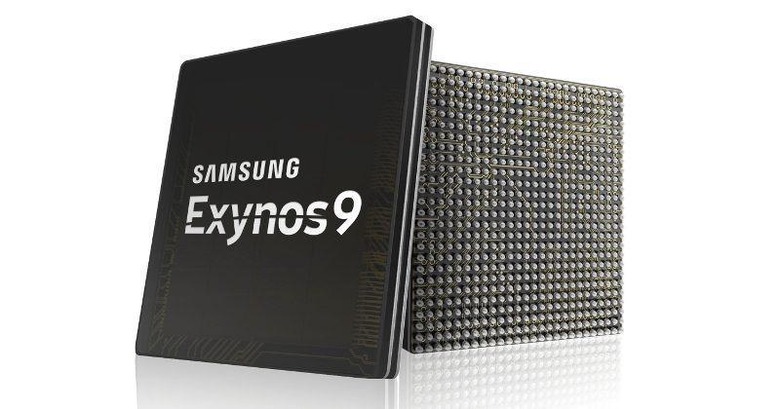 Although it already has its Gear VR platform, co-developed with Oculus, Samsung may have more ambitious plans for its virtual reality push. Behind closed doors at MWC 2017, Samsung was reportedly giving select partners a demonstration of prototype VR headsets, ones that don't need a smartphone or a PC to function. These standalone headsets, instead, carried their own processing power and at the heart of that is Samsung's brand new Exynos 9 chip.
This isn't the first time we've heard of standalone VR head-mounted displays or HMDs. Interestingly, news of those would come from chip makers like Intel and, more recently, Qualcomm. It is, after all, a prime opportunity to show off how a chip can provide the power needed by VR experiences yet, at the same time, still be as light and as cool (literally) as a phone.
In that sense, the Exynos 9, which was just revealed last week, seems poised for that very purpose. While it is a natural fit for a smartphone, like, say, a Galaxy S8, it also has the features needed for a more mobile form of VR. In addition to raw processing power, provided by four custom cores and four Cortex-A53 cores, the Exynos 8895, the first of the Exynos 9 chips, also supports 4K displays and output rates of 120 fps. It has dedicated co-processors for motion sensors as well as computer vision. In short, everything needed for a VR headset that happens to also be good for smartphones.
Samsung's push for an Exynos-powered VR headset, however, will just be a part of an even bigger campaign. Samsung's Exynos processors are rarely seen outside of the company's own smartphones. Samsung admits it hasn't exactly been good at pushing its application processors to other manufacturers, something it plans to rectify soon. Part of that new thrust is rebranding its processor along tiers, not unlike what Intel did for its Core i and Atom x processors. The Exynos 9, its latest, occupies the highest marks, followed by the Exynos 7, 5, and 3.
This strategy will put its more directly at odds with other chip makers like Qualcomm and MediaTek. The dynamics between Samsung and Qualcomm will definitely be interesting to watch. After the failure of the Snapdragon 810, Qualcomm has turned to Samsung for help in fabricating its succeeding processors, including the latest Snapdragon 835. The success of those Qualcomm chips may have ironically given Samsung more confidence in trying its luck at becoming a mobile processor provider just like Qualcomm.
VIA: PCWorld