Samsung's Galaxy S8 BOGO deal is weirdly competitive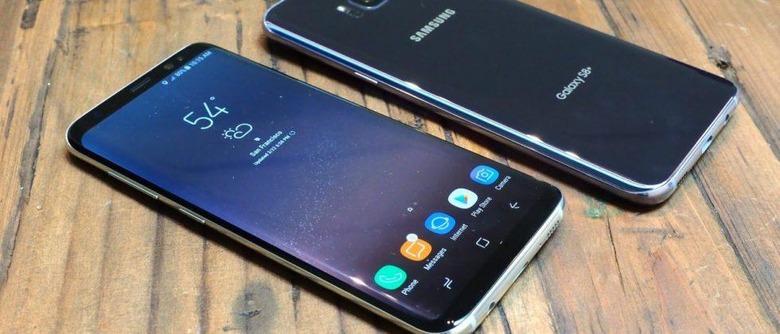 Samsung hasn't been slow in selling Galaxy S8 and Galaxy S8+ phones, but if you've been holding off buying the new Android flagship then it may have the deal you've been waiting for. Although its curved AMOLED touchscreen, slimline glass and metal construction, and speedy Snapdragon 835 processor have meant the Galaxy S8 isn't cheap – especially if you buy it unlocked – Samsung itself is running a BOGO deal in the US that's worth considering. Best of all, it appears Samsung could teach the carriers something about being user-friendly.
Now buy one, get one free deals aren't unusual. They're not even rare when it comes to brand new flagships, like the Galaxy S8 and Galaxy S8+. We've seen several carriers already offering the chance to get a pair of the new smartphones and only end up paying for one of them.
What sets Samsung's deal apart, though, is just how straightforward it is. Basically, you choose your phone – you can have two Galaxy S8, two Galaxy S8+, or a combination of S8 and S8+ – and what colors you want, and then decide how you want to pay. Either you can cough up the cash for each upfront, or use a 0-percent payment plan and spread it out over 24 months.
When the phones reach you, you have to activate one on T-Mobile USA. Then, Samsung will refund up to $750 – or the cost of the cheaper of the two devices, if you mixed-and-matched on S8 and S8+ – within 7-10 days. It'll go back to your original purchase method, too, rather than in the form of annoying rebate vouchers or preloaded credit cards.
The surprise comes from the fact that, despite this being a promotion with T-Mobile, this is so much easier than the carrier's own BOGO deal. To take advantage of that, you'll need to set up a new, second line – which Samsung doesn't appear to be requiring – and be on a certain qualifying plan. T-Mobile will issue the refund on the second device in the form of a prepaid MasterCard, too.
NOW READ: Samsung Galaxy S8 Review
Best of all, Samsung will include two of its Entertainment Kits with the phones. That consists of a Clear View standing cover which props the S8 and S8+ up for hands-free viewing or gaming, along with a Samsung 64GB MicroSD EVO+ memory card, and a 6-month Netflix subscription. In short, if you've been on the fence about the Galaxy S8 or S8+, and you're willing to go with T-Mobile as your carrier, Samsung's deal is probably the best around for the moment.
MORE Samsung