Samsung's folding Galaxy X specs and release plan leak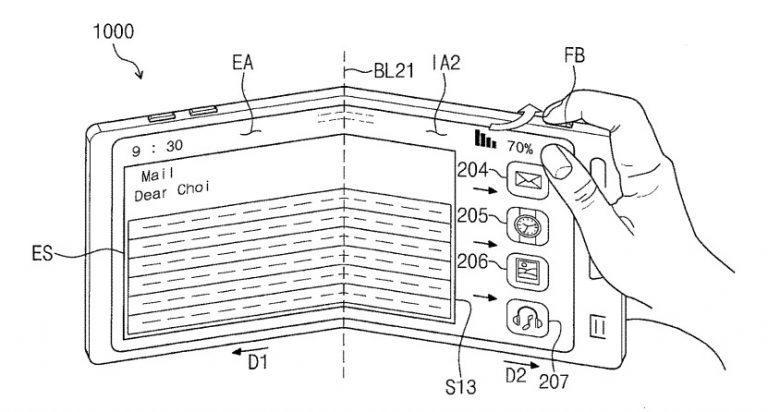 Samsung plans to reveal its folding phone, long unofficially referred to as the Galaxy X, at Mobile World Congress 2019, according to new leaks in South Korea. The smartphone would be the first to take full advantage of foldable OLED, it's been suggested, with Samsung said to be ready to graduate the project from concept to production.
Folding smartphones remain one of the more sci-fi-esque ideas in consumer electronics. Several companies have attempted the form-factor, but until now only by effectively creating two handsets and joining them with a hinge. As a result, even when unfolded fully the display is not a single unit, but separated by some sort of line.
Samsung's attempt, however, is believed to be much more advanced. It's used flexible OLED technologies developed by Samsung Display to create a premium smartphone targeting bleeding-edge early adopters. That means small scale production and quite probably a very large price.
According to a report by The Bell, Samsung recently switched from using its old codename for the device – "Valley" – to a new version. Now referred to as Samsung "Winner" it's the name by which the project is referred to when the company is discussing components and other factors with external partners. "Valley" had been in circulation since 2015, it's reported; this new codename is believed to mark the device's transition from theoretical development to production.
Still, though the chatter of a folding smartphone has circulated for some time now, nothing has yet pinned down exactly what the form factor might actually be. Indeed multiple Samsung design patents have suggested the South Korean company is considering several configurations. Some see two display sections hinge along their longer edges, unfolding into a wider rectangle like a book. Others join at their shorter edges, like an extended clamshell phone.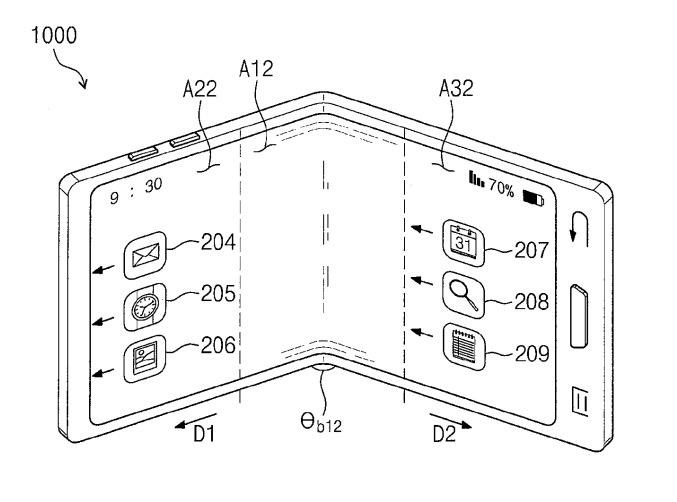 According to this new leak, Samsung's prototype uses a total of three OLED panels, each around 3.5-inches – or, indeed, the same size individually as the original iPhone display. Two of those panels are joined, creating a 7-inch screen, it's suggested. The remaining screen is on the back of the handset, so that at least some of its functionality can be accessed even when the device is folded.
How much of that will make it to the eventual production model is unclear, and of course Samsung's plans could well change in the meantime – or have already changed. Even when the final design is settled upon, something expected to take place by November 2018 at the latest, the Galaxy X is only likely to be produced in small numbers.
That will reflect the complexity of its production, and the fact that this really is an attempt by Samsung to gage the market reaction. Consumers have arguably demonstrated that they're not unwilling to carry physically large devices in return for the functionality of a big touchscreen. It may well be, in fact, that a folding form-factor isn't, in fact, required by sufficient people to make the technical and manufacturing complexities worth overcoming.
Still, as geek-appeal goes, a folding display rates pretty highly; indeed, Huawei is said to be working on one of its own, with a reveal pencilled in for later this year. We'll presumably know more as we get closer to MWC 2019, still roughly nine months away. Before that Samsung is expected to take the wraps off its new phablet flagship, the Galaxy Note 9.