Samsung wearables entering fitness and fashion markets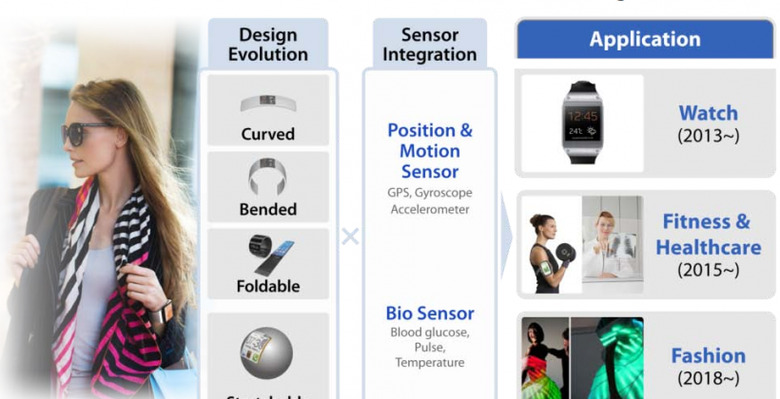 At the 2013 Samsung Analyst meeting it was revealed that the company will not be satisfied with its current devices in the wearables market – namely the Samsung Galaxy Gear. Instead they'll be expanding through Samsung Display first, making efforts to push in to the fitness world and the fashion market through the year 2018. While the company has already started moving toward fitness with a built-in pedometer in the Galaxy Gear and fitness apps appearing out of the box with the Samsung Galaxy S 4 and Galaxy Note III, it would appear that the Samsung Sport will be next up for grabs.
In addition to mentioning their intent on moving into the fitness and healthcare markets for wearables in or around the year 2015, Samsung has had a bit of a leak through the United States Patent and Trademark Office. There we see the Samsung Sport, a "Wearable monitor to measure bodily functions, heart rate, blood pressure, physical activity, walking speed, steps taken, calories burned, weather conditions, fitness training, and activity data." They've also attached this name to a wearable electronic monitoring apparatus used to "measure, collect, and track sleep patterns."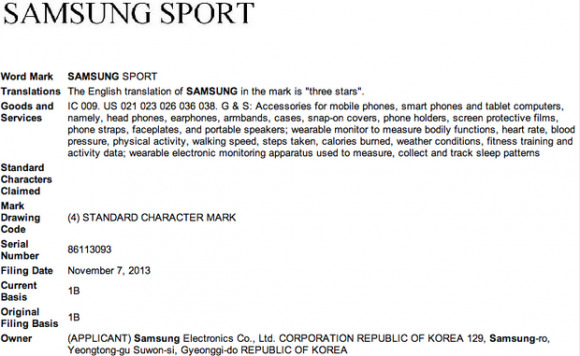 With the trademark for the name Samsung Sport only just filed this November, we've got to assume that the company is ramping up – fast – toward the wearable market in the sports and fitness arena. Word from the analyst meeting comes from Dr. Kinam Kim, President and CEO of Samsung Display. He spoke up on the Samsung Galaxy Round, suggesting that now that they'd created a curved product, they were ready to expand.
"Subsequently, we will provide new flexible AMOLED products with a smaller curvature that
could support bended and foldable devices," said the Dr., "Then, we will stretch our goal to achieve 'stretchable' AMOLED, which might enable us to enter the fashion market."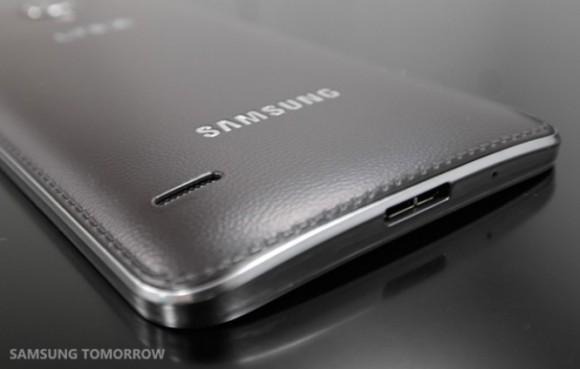 You'll also notice Samsung's continued suggestion collection centered on foldable displays. We'll likely see these appearing on a long-term scale rather than short-term as the one experiment the team has done with a curved display is only now just being released in a very limited manner. We'll also likely see a lot more at CES 2014 and MWC 2014 – stay tuned!
VIA: SamMobile, Samsung Analyst Day