Samsung has 3 new US stores for its Galaxy S10 launch: Here's why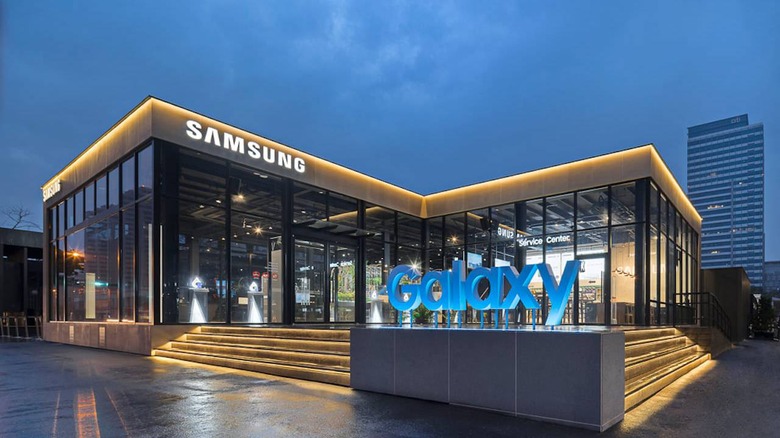 Samsung doesn't just have the Galaxy S10 making its big debut next week: the phone-maker will also open up three new stores in the US on the same day. The Galaxy S10 – indeed multiple versions of the phone – will be revealed on February 20, and at the same time Samsung will have new retail locations in three cities in the US for the first time.
Globally, Samsung has opened its own, brand-specific stores before. In the US, though, it has traditionally taken a partnership approach instead. Rather than a single location that solely sells Samsung hardware, its "Samsung Experience" locations have been located within existing stores like Best Buy.
Now, though, Samsung has clearly decided that the time is right to go it alone – at least in a small handful of test locations for the moment. The new Samsung Experience Stores will be in New York, Los Angeles, and Houston, TX, and act as showcases not only for new devices but software and services, too. Indeed, they sound quite a bit like Apple Stores.
As in Apple's retail locations, Samsung Experience Stores will have the full range of the company's newest products. That'll range from Galaxy smartphones like the new S10 and the Galaxy Note 9, through tablets and wearables, to TVs and SmartThings connected home devices. There'll also be Samsung experts who'll be available to give demos and information.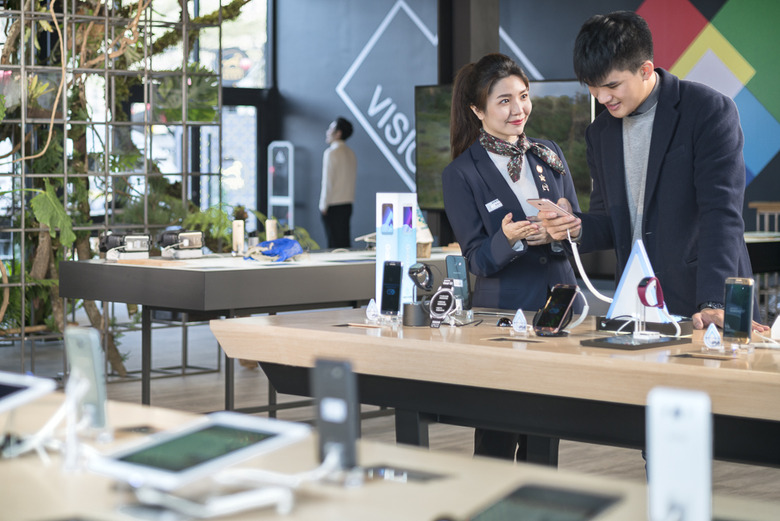 However Samsung will also make the stores locations where owners can get support with products they already have. There'll be walk-in repair for smartphones, among other things. Speeding up the service process has been an area of focus for Samsung in recent years, as it attempts to close the gap between what it offers and what arch-rival Apple does.
Why Samsung's strategy makes sense
Competing with Apple on customer outreach is only one element of the Experience Stores. Samsung's other big goal recently has been trying to demonstrate how its connected ecosystem of devices works together. That's a vital message if it's to sell customers not just a single phone or tablet, but a laptop, a smart home platform, a TV, and even appliances like washers and refrigerators.
Actually showing how that ecosystem joins together – and does so in a way that's straightforward rather than confusing – requires in-person demonstration if it's to connect with the mass market consumer. SmartThings, for example, has been increasingly integrated with Samsung's recent devices, but it's still a fairly intimidating prospect for the average user.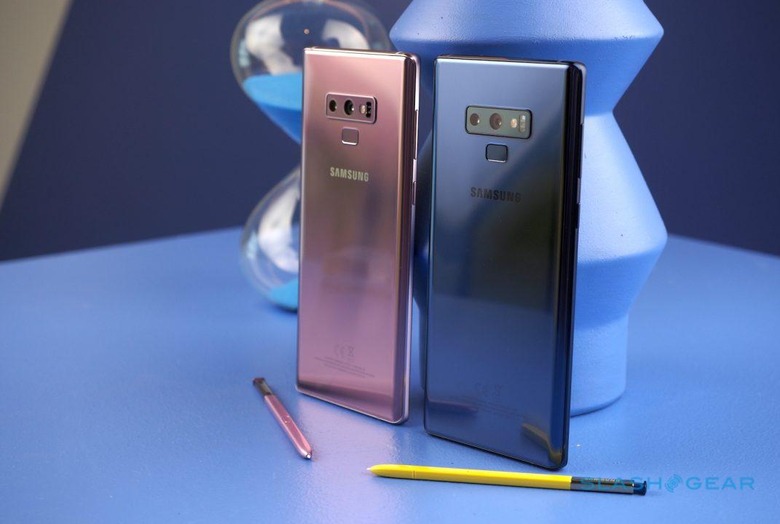 If Samsung can turn its Experience Stores into more than just retail and service locations, but showcases of how an interconnected digital home can be easy and rewarding, that's something which could impact sales across its line-up, not just in smartphones like the Galaxy S10. While the phone might be a gateway to the brand, owners seeing the broader potential could well opt for Samsung home entertainment devices and appliances when they're next looking to upgrade. Meanwhile it also gives fairly misunderstood services like Bixby an opportunity to make their case.
Samsung Experience Store US locations
Initially, there'll just be three Samsung Experience Stores in the US. They're spread across the country, one on each coast and one in Texas. They'll open up for the first time on February 20th.
The Americana at Brand– 889 Americana Way, Glendale, CA 91210

Roosevelt Field on Long Island– 630 Old Country Rd, Garden City, NY 11530

The Galleria in Houston– 5085 Westheimer Rd, Houston, TX 77056
However Samsung says this is "just the beginning" of its new retail strategy. There'll be a pop-up tour of the US beginning in March, which will bring devices like the Galaxy S10 to different locations – still to be announced – and we'd be surprised if the final count of Samsung locations stayed at just three. As for the Galaxy S10, join us on February 20 when we'll be bringing you all the news from the big Samsung Unpacked 2019 event.