Samsung's strangest TV just got an even weirder version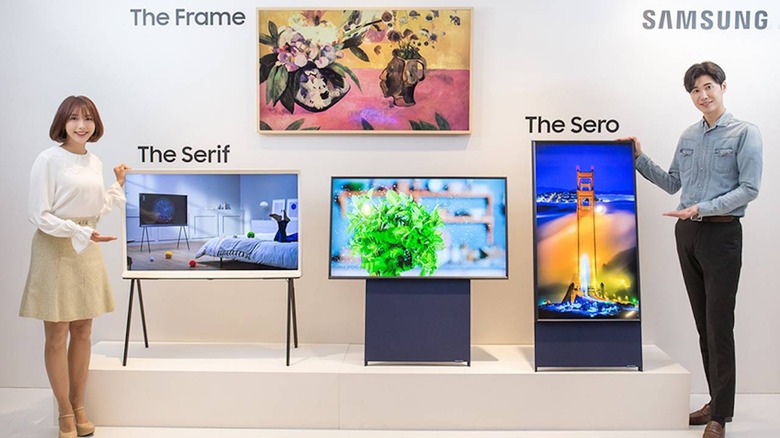 Millennials love portrait video, Samsung says, so why not make them a TV that throws out the traditional aspect ratio and flips it 90-degrees? That's the thinking behind the new Samsung 'The Sero', one of a range of new TVs that build on the existing "The Frame' set, which mimics a traditional picture frame.
Samsung launched 'The Frame' back in 2017, to no small amount of confusion. Designed to look like an analog painting while in standby mode, the TV could access a range of classic images, too, earning its spot on the wall by being functional even when you weren't watching regular content.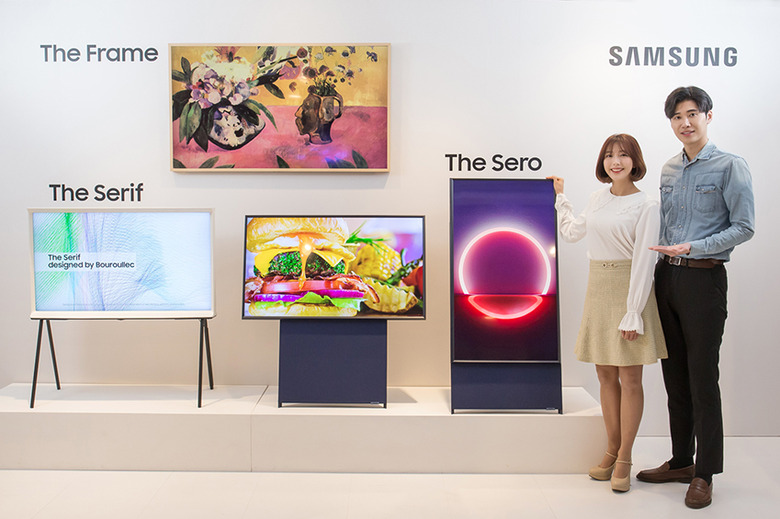 Not everybody was convinced, but Samsung stuck with the idea, and The Frame is now in its third generation. It's getting some company, too, with two new models joining the range. Samsung's argument is that shoppers – and Millennial buyers in particular – don't just want tech specs, but something which respects their personal style tastes, too.
In doing so, it taps into a long-standing argument about vertical versus horizontal video. As Samsung sees it, younger people are more comfortable with the portrait-aspect video typical on Snapchat, Instagram Stories, TikTok, and other platforms. So, they might be interested in a TV that matches that.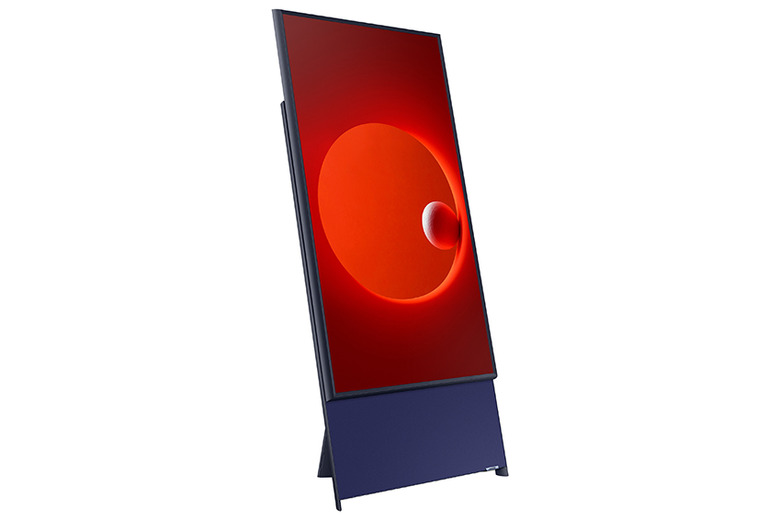 The Sero is intended to be vertical, therefore, and to more readily link with a smartphone for screen mirroring. Using NFC to pair the two, it's possible to show on the 43-inch TV display what's on the phone's screen, whether that be social media apps, videos, or gaming. Even web browsing could be improved, Samsung argues, since webpages are typically longer than they are wide.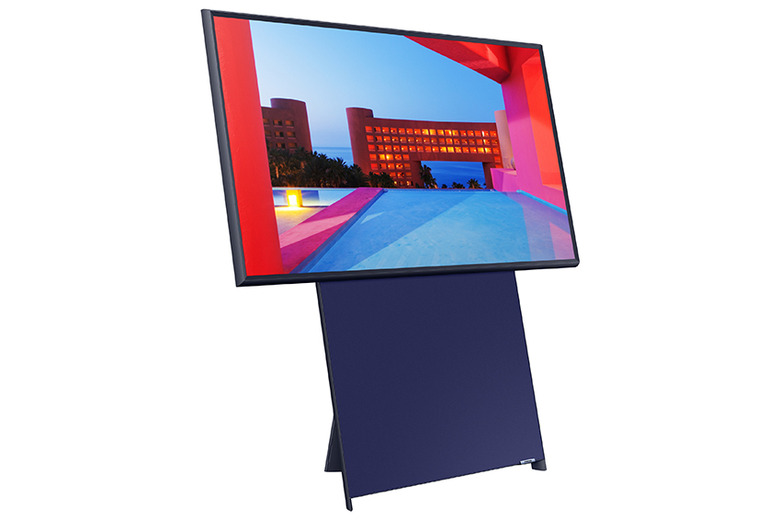 Of course, not everything is vertical aspect, and nobody is going to buy a display that can only used in that orientation. Samsung's The Sero, therefore, can be rotated into a more traditional, horizontal position. There's a 4.1 channel, 60W speaker system built in, which can be used for wireless music streaming from your phone or online music apps, while a microphone supports Bixby for hands-free control.
When it's in standby mode, The Sero can show images, widgets, and other information. Samsung says it will go on sale in Korea at the end of May, priced at 18.9m won (or around $1,600), though there's no word on a US release as yet.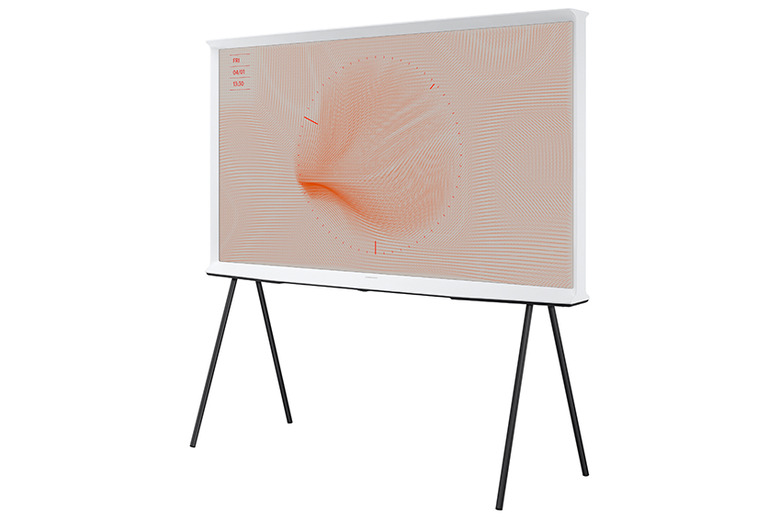 Samsung's third TV of the mini-range almost looks normal by comparison. The Serif taps into Samsung's existing design partnership with Ronan & Erwan Bouroullec, French furniture and homeware designers. It draws inspiration from the serif "I" character, and has now been paired with a QLED display in either 43-, 49-, or 55-inches.