Samsung suffers setback against Apple in Tokyo court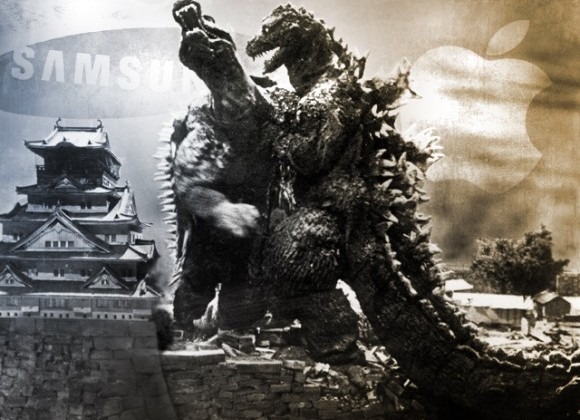 Apple and Samsung's patent battle continues to rage all around the world, with one company picking up wins here and another coming out on top there. Today, we can chalk one up for Apple, as a Tokyo court has declared that the iPhone is not infringing on a pair of Samsung-held patents. The Asahi Shimbun reported the news this weekend, saying that two different verdicts have been handed down – one in September, and one earlier this month.
There are two separate patents at the center of this debate, both owned by Samsung in Japan. One deals with technology for downloading apps that bring increased functionality to the phone, while the other is for Airplane mode. Samsung said that the iPhone 4 and 4S were infringing on both of these patents, and naturally, Apple disagreed with that assertion. It seems that The Tokyo District Court is siding with Apple, as it said in a ruling that Apple isn't infringing on Samsung's first patent because the "app technology" on the iPhone is different than the tech on Samsung's phones.
That ruling was handed down on September 14, whereas on October 11 the court decided that there wasn't any infringement as it relates to Airplane mode on the basis that Airplane mode isn't a new technology. So, that's two Samsung patent claims that were denied by the Tokyo District Court. Elsewhere in the world, Samsung has been winning its claims, while in other places, the Korean company is coming up a bit short.
Still, the war between these two continues on, with no real end in sight. At this point, we're thinking that both of these companies will continue fighting for as long as they have the money to hire lawyers, and indeed, these patent suits have apparently had a negative effect on Apple and Samsung's manufacturing relationship. More details on these courtrooms brawls will undoubtedly be coming soon, so keep it tuned right here to SlashGear.