Samsung Squashes iPhone In MWC Awards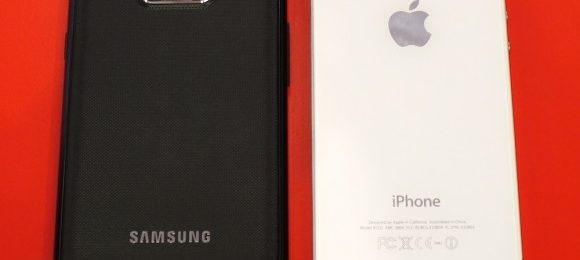 Samsung has pipped Apple to the post and won the coveted GSMA Best Smartphone award at Mobile World Congress, the Galaxy S II taking the crown in devices and Samsung itself named Device Manufacturer of the Year. The news follows Apple's surprise victory with the iPhone 4 at MWC 2011 – despite not even attending the show. However, Samsung's tablets were less fortunate, with the iPad 2 grabbing the Best Mobile Tablet award as a product "that has defined the market."
The iPad 2 was "a unanimous choice for a tablet that has defined the market and dominated sales" according to the GSMA judges, and it's hard to argue with their justifications. Android slates gained some momentum in 2011, but even Samsung itself admitted to having dropped the ball in tablets. Now, the third-gen iPad is on the horizon, with Apple confirming yesterday that it would hold an event next Wednesday, March 7.
Still, Samsung earned some praise despite the tablet lapse, having "success across the board with progress in every category," according to the GSMA, "and outperforming rivals in a tough market." The company shipped over 300m phones in 2011 it announced back in December.
The Galaxy S II contributed strongly to that figure, described by the judges as "a phenomenal success around the world, this has outperformed all its Android rivals and demonstrated the maturity of the ecosystem." It, too, has a successor in the pipeline, with the Galaxy S III expected to raise the bar for Android devices later in the first half of 2012.