Samsung ships over 300m phones in 2011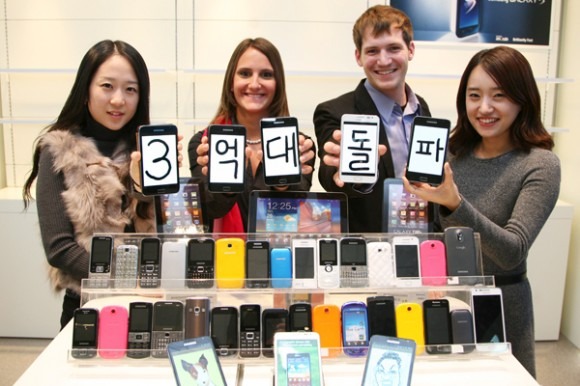 Samsung shipped over 300m cellphones in 2011, the Korean company has announced, putting it only behind Nokia in terms of global mobile might. The milestone has seen Samsung manage cumulative sales of 1.6bn devices worldwide, with this year's particularly strong performance aided by high-profile devices like the Galaxy S II.
Samsung's production stats make for impressive reading. The company is selling, on average, over 820,000 devices every day, and Samsung's factories are apparently producing over nine per second to meet demand. No details on the split between smartphones and feature/dumb-phones has been given, however.
The achievement highlights just how dangerous Samsung is as a competitor to other manufacturers, with rivals like Apple already attempting to curtail the Korean firm's progress using legal means. Several patent and design suits are underway between Samsung and Apple across the world, with each firm alleging the other has infringed on various intellectual property. Most recently, Samsung managed to overturn a preliminary injunction blocking sales of its tablets in Australia, while a US injunction attempt by Apple was thrown out.
It's not all gone Samsung's way, however; the company attempted to have Apple's iPhone 4S blocked from sale in France, but failed in the courts. Meanwhile ongoing litigation in Germany has turned the country into a hotbed of intellectual property wrangling.